What Is Involved in a Drug Test?
A drug test, or toxicology test, identifies the presence of illegal drugs, such as cocaine, heroin and cannabis as well as legal drugs like alcohol or nicotine. Urine or blood samples are often used for drug tests. These tests can be performed for a number of reasons, and people preparing to take a drug test should be aware of what factors can affect the outcome drug test results.
Toxicology tests can be used to isolate an array of drugs, either by identifying the substances themselves, or their metabolites, which are the materials formed after the body metabolizes the compound. In the US these tests are usually conducted on blood or urine samples, although sometimes hair, saliva, tissue or even sweat can be used. For the UK and Canada,hair has been used in courts as evidence of illegal drug use. According to some sources, substances can remain in hair for remarkably long periods of time and are often unaffected by hair dyes and other hair products.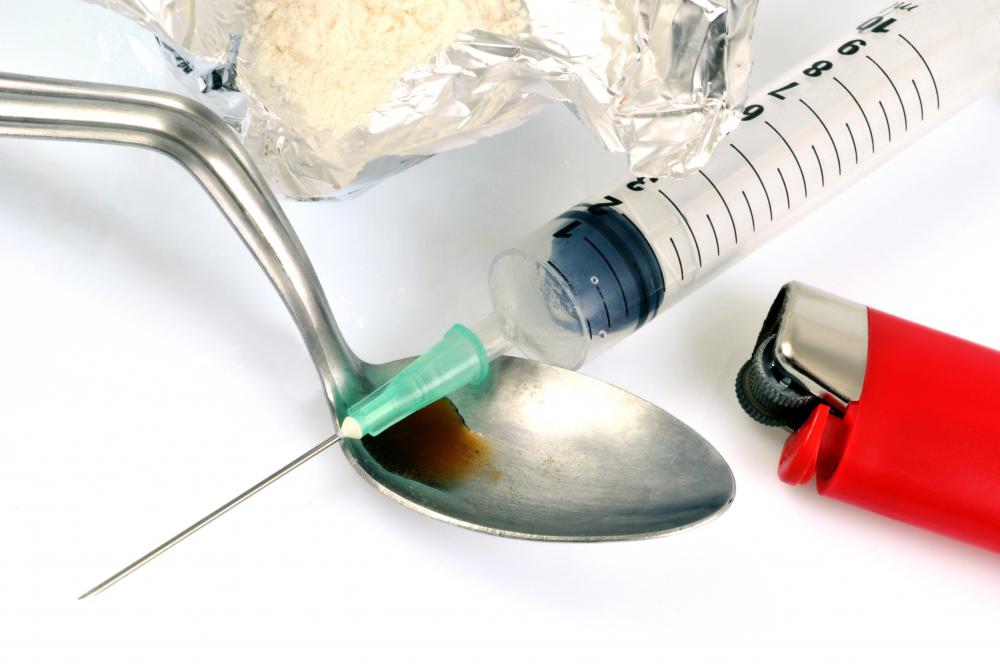 Blood samples are usually drawn from the arm. The most accurate urine specimens for a drug test are clean, midstream samples. Sometimes the temperature of the urine is taken to ensure that it has come from the actual person being screened.
A person taking a drug screen test should provide a list of prescription drugs and over-the-counter drugs, including cold medicines and nutritional and herbal supplements, that he or she normally takes. These substances can sometimes affect the outcome of a drug test. For example, prior to 1998, ibuprofen could produce a false positive result on drug tests, though more specific drug tests have corrected this problem. Some claim that the consumption of poppy seeds can generate false positive results, although others say that dozens of poppy seed bagels would have to be consumed for this to occur. To be on the safe side, it is probably best to avoid poppy seeds prior to a drug test.
Drug tests can be required for a variety of purposes. For instance, they are often used by companies to screen prospective and current employees and are utilized in sports to detect the presence steroids in athletes. Insurance companies might order both blood and urine tests from clients to assess the presence of illegal drugs or legal drugs, such as nicotine or alcohol. Drug tests can also be utilized for forensic purposes, as in part of an autopsy or to uncover the use of a date rape drug.