What is International Corporate Responsibility?
International corporate responsibility is an ethical theory that integrates acting with a conscience into a business model in order to ensure that corporations act in a manner that is generally beneficial to society as a whole. The goal of international corporate responsibility is to encourage corporations to take responsibility for all of its actions, in terms of their impact on the environment, the community, its employees, its consumers, and the public at large. International corporate responsibility promotes the inclusion of the public interest in all corporate decisions.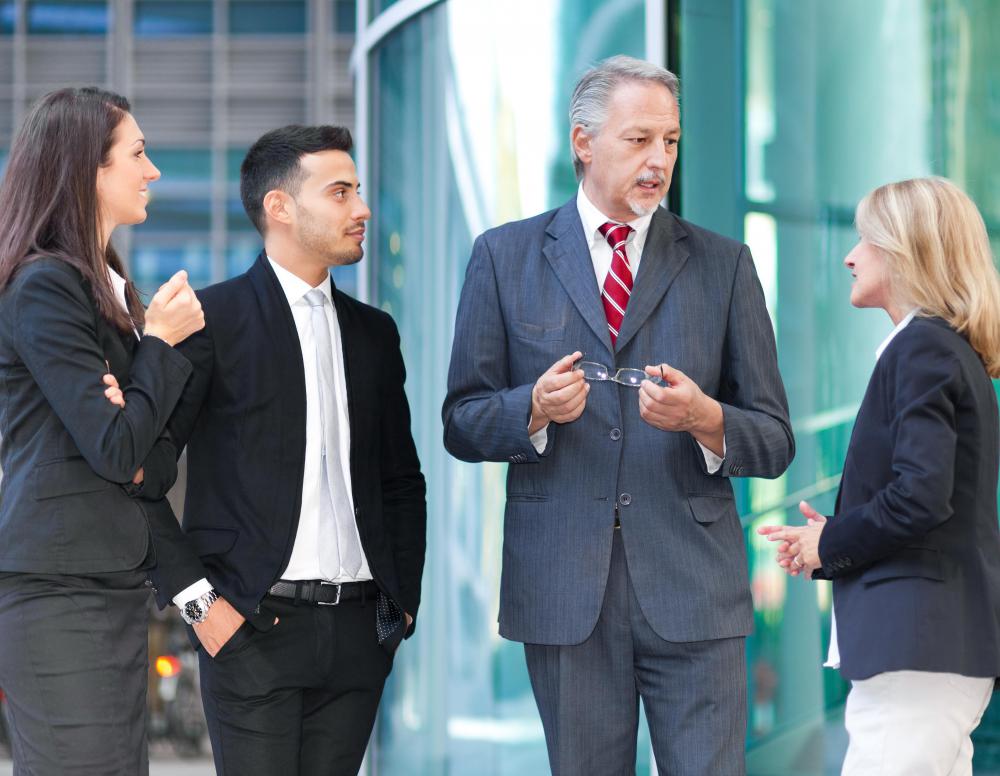 No international legislation mandates corporations to abide by certain social or corporate ethical standards. Rather, international corporate responsibility is a voluntary effort that many countries, international organizations, and corporations promote. Although there are no settled international standards for corporate responsibility, there have been some efforts to draft such standards. For instance, more than 100 countries participated in the writing of ISO 26000, a draft standard for corporate responsibility that the International Organization for Standardization issued in November, 2010. ISO 26000 is probably the most widely accepted set of corporate responsibility standards available internationally.
One central focus of international corporate responsibility is the triple bottom line, which translates to people, planet, profit. The triple bottom line is the set of priorities that corporations should strive to embody in order to comply with accepted standards of corporate responsibility. Although it is not part of any mandate, it is a common thread that runs through almost all versions of international corporate responsibility.
A corporation can take a number of different approaches toward international corporate responsibility. One common approach is philanthropy, in which a corporation gives back to the community in the form of monetary donations to nonprofit organizations and community foundations. Another less-frequently used approach to corporate responsibility is community-based participation. In this approach, representatives of the corporation immerse themselves in community projects in an effort to learn from the culture of the community in which the corporation is located. A corporation might also incorporate elements of social responsibility into its business culture, such as purchasing only environmentally-friendly supplies or providing employees with paid time to participate in community endeavors.
Some scholars criticize international corporate responsibility as motivated by a desire to increase profits, or even as a corporate strategy to draw attention away from certain unethical behaviors or actions by a corporation. Corporate responsibility, however, often results in a great deal of good. Additional funds may be expended on socially responsible causes, and it may increase corporate involvement in the communities in which the corporations operate.