What Is International Aid?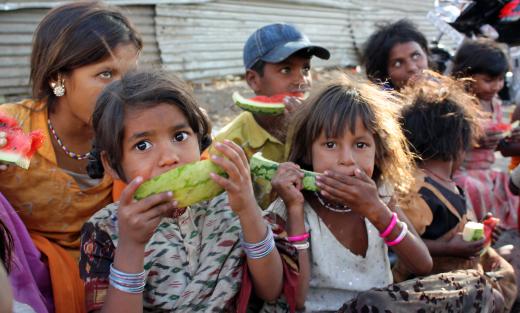 International aid is assistance provided to foreign nations in need. Most countries around the world have formal international aid programs in their governments, and in addition, services are provided by private organizations all over the world. The free flow of aid around the world is critical for many struggling nations, and even strong countries can occasionally benefit from international assistance.
This assistance can take a number of forms. Some aid programs focus on providing money in the form of grants and loans to countries which need capital and cash. Monetary assistance can be especially beneficial for developing nations which may be struggling with debt obligations and the need to fund major infrastructure projects which will improve quality of life in the long term. Funds can be provided through governments directly, as well as organizations like the International Monetary Fund, and private aid groups.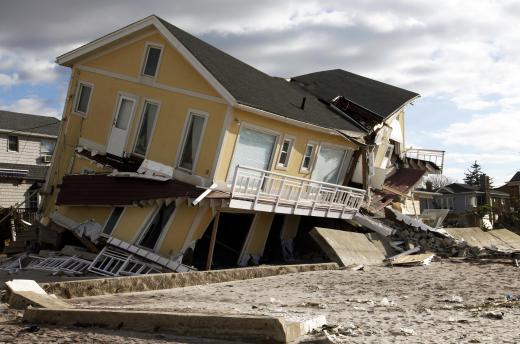 Aid can also come in the form of donated goods such as food, garments, electronic equipment, and so forth. This type of international aid is designed to confer immediate quality of life benefits on the residents of a nation, and sometimes direct aid is preferred to funds because goods are more likely to end up in the hands of the populace, whereas cash can be funneled into private bank accounts by corrupt government officials. In critical periods of famine and other widespread social issues, donated goods can also have an immediate effect.
Services are also a critical part of most international aid programs. In developing nations, the services of professionals such as doctors, engineers, and architects can make a substantial difference in the lives of residents. Professional services can improve the quality of life for the population, and eventually make it possible for nations to develop their own professional classes by sending people abroad for study, or establishing training facilities such as colleges.
Emergency assistance such as help with natural disasters and troop reinforcements during periods of political unrest is another form of aid. Nations can also provide aid in the form of election monitors, visiting economists, health educators, and in many other ways. While many people think of international aid as a service provided to the third world, many developed countries have also taken advantage of international assistance: in the United States, for example, teams from all over the world assisted with recovery from Hurricane Katrina, and this aid was gratefully accepted by the American government.
To distribute the costs and burden of providing international aid, many nations pool their resources and cooperate on aid projects so that one nation does not do all the work or front all the cash. In addition to distributing the burden of aid programs, this also fosters international cooperation and strengthens the ties between nations of all sizes.


By: TheFinalMiracle

Famine relief often comes in the form of food that is shipped into the country thanks to international aid.

By: olly

Humanitarian aid is sometimes meant to ensure a population is getting essentials, such as water.

By: Leonard Zhukovsky

International aid often assists communities hit by a natural disaster.

By: Margot Petrowski

International aid can be used to help children who have become orphans due to war or natural disasters.