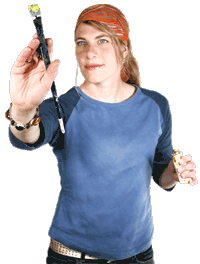 IATSE stands for the International Alliance of Theatrical Stage Employees. It is a labor union for non-actors in the entertainment industry, and boasts a lengthy history. It was first recognized in 1893 and now is the parent of over 400 local or regional unions. IATSE is only international in the sense that some of these smaller unions are located in Canada. Most of the regional unions of IATSE are located in the US.
IATSE naturally got its roots offering union benefits to those who worked for live stage performances. Now there are a number of unions belonging to IATSE that work in motion pictures and for television. Some of these include unions for those who design wardrobes, for backstage workers, for people who design sets, and for those who provide either hair or make-up services.
Those who belong to an IATSE union must pay yearly dues, but are then eligible for health benefits, investment plans, and retirement benefits. Many productions only work with union employees, and every group of employees must belong to a union, or the other groups will not work.
Union wages are normally higher than those wages offered to non-union workers, but paying dues may mean the wages are not quite as high as they seem. Different groups work in different ways. Generally, one must qualify for union membership by working a union job. If one works only temporarily, he or she must amass a certain amount of union job hours prior to applying to be part of the union.
For those who are supporters of unions, the IATSE website offers a listing of theaters who work with union employees only. Since union members of any type tend to honor other unions, this list can be beneficial. The website also describes a history of the organization, which includes some low moments for the union. Like many unions, in the 1940s IATSE had ties to organized crime. The then president of IATSE, George Browne, was convicted of extortion in 1941.
Today IATSE is overseen by Thomas C. Short, and is located in New York City. There are as well, 14 vice presidents. Each member union, however, has a great deal of self-governance, setting things like hours of work per day, rate of compensation, and rules for membership. With increasing technical development in films, new unions belonging to IATSE are relatively common. Especially those areas dealing with computer graphics and art direction, as well as film processing, have undergone massive changes since the initial IATSE union was formed.
In fact, the organization was first named the National Alliance of Theatrical Stage Employees when it first began. The new full name for IATSE became official in 1995. Many feel the current name accurately describes the many activities of its diverse unions.


Woman painting