What is Hope Therapy? (with pictures)
Hope therapy is a fairly recent idea with a fairly basic point. The main way this therapy is practiced is by teaching people in a group class setting to become more oriented toward positive goals and behavior that will help them achieve their goals. It is separate from the idea of optimism, which is generally having a pervasive belief that good things are likely to happen. Instead, researchers like Jennifer Cheavens of the University of Ohio, believe that people can be taught to improve their outlook and minor depression in class settings, instead of through traditional talk therapy, which tends to focus on negative experiences. Her work in this field is published in Social Indicators Research and she has presented her studies to the American Psychological Association.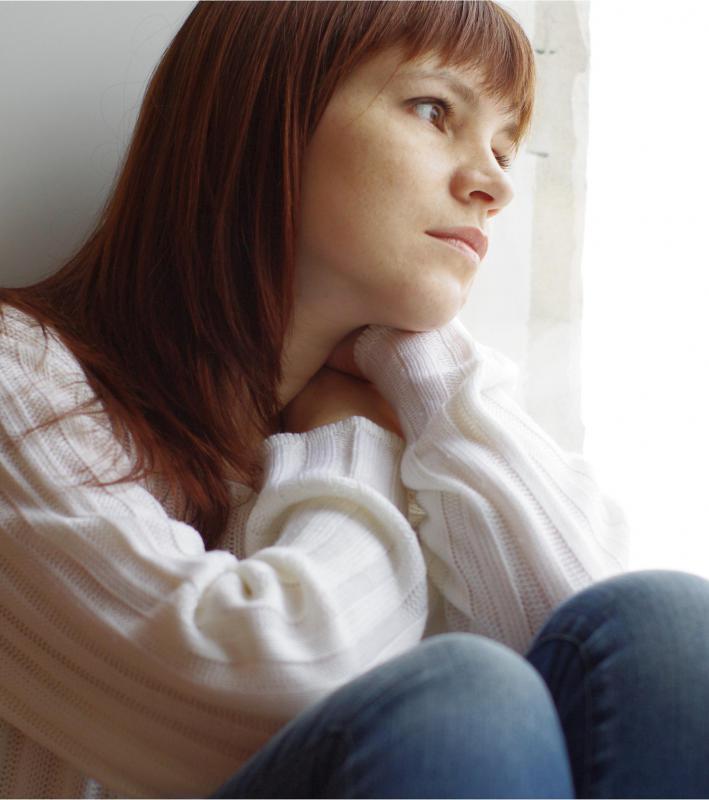 Cheavens conducted two studies, the first with people with severe macular degeneration, and the second with a group of people with mild depression, who were not classed as having a mental illness. In both cases, work with the groups yielded some surprising results. Most people learned how to create goals, how to determine ways to reach goals and learned how to use positive self-talk. Instead of focusing on negative incidents, hope therapy relied on positive goal-based training. Many people in the groups noted significant elevation of mood, were able to absorb the training and became more goal oriented and were successfully able to use positive self-talk to diminish negative thinking patterns.
Hope therapy isn't just about the "power of positive thinking." Instead it is based somewhat on the cognitive behavioral model of therapy which works to replace old or negative "hot thoughts" or core beliefs with new ones that are more truthful and positive. However, cognitive behavioral therapy (CBT) does spend at least some time analyzing how negative thoughts or experiences have influenced thoughts and behavior patterns in the here and now. Hope therapy appears to differ from this by focusing more on simply learning to change mindset, without much examination of what caused negative mindset in the past.
Cheavens' work has set off something of a media firestorm regarding whether hope therapy presents a cure for depression. It is important to note that thus far her work has not focused on people diagnosed with clinical depression. Extrapolating potential for a cure to depression from two studies is jumping to conclusions. Other criticism of the therapy centers on belief that people who have experienced trauma may need to discuss this. The talk therapy setting may be the only place where, for example, a rape victim can discuss her experiences, and this may be a helpful and cathartic process.
Note that Cheavens hasn't presented hope therapy as a cure for major depression or trauma. Yet it might be applied in traditional therapy sessions as an adjunct method of helping people improve their mental mindset more quickly. In other words, hope therapy may become an integral part of other methods like CBT, and might be the only needed therapy for people who do not require other, such as pharmacological, treatments for certain conditions.
Hope therapy helps individuals to become more oriented toward positive goals.

Hope therapy may help ease symptoms of mild depression.

Hope therapy is normally practice in group settings.

A lack of hope is often felt by people dealing with depression.

Leaning on a friend or family can be helpful during hope therapy.