What is Higher Education Law?
Higher education law encompasses a body of laws that relate to colleges and universities. Traditionally, higher education law concentrated on student rights in the pursuit of a degree. Higher education law has evolved to include teacher rights, university employee rights, institutional rights — particularly in regard to technological advances and scholarly work produced by university employees — and the conflict between government policy and private research initiatives.
Harvard University became the first institute of higher learning in the United States in 1636. Higher education law has since developed in response to the many institutes that have cropped up since Congress passed the Morrill Act in 1862. That legislation granted land to all states to establish universities, primarily those focused on agriculture, engineering, and science.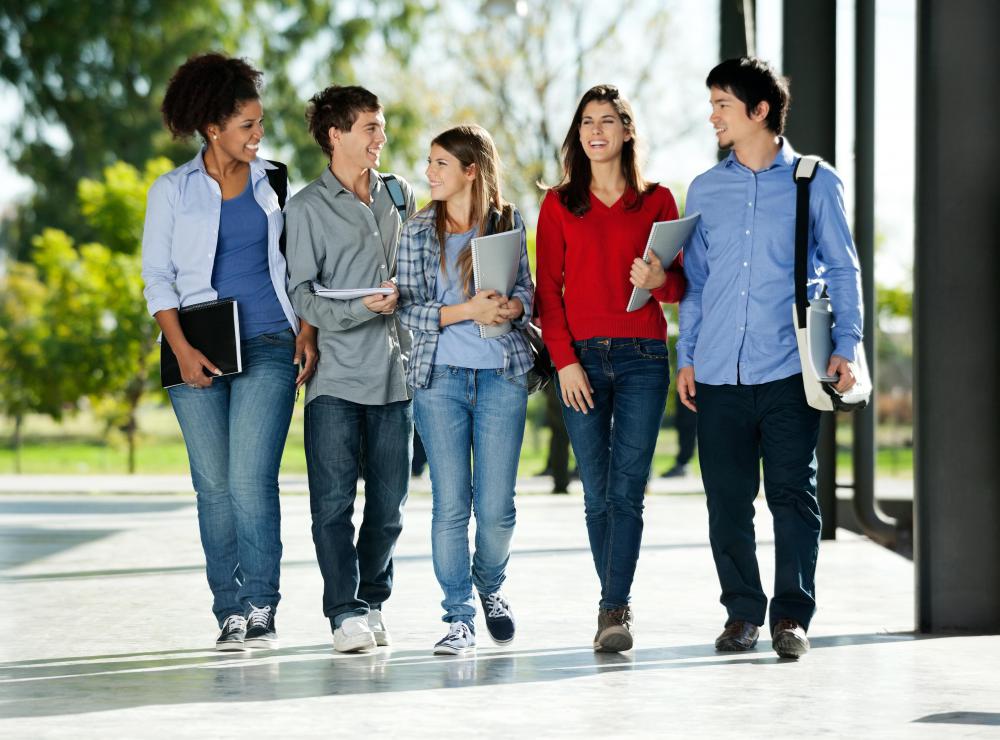 The Higher Education Act (HEA) of 1965, part of President Lyndon Johnson's "Great Society," increased university access to more students by providing financial aid to college students — including grants and loans — and established the National Teacher's Corp. The act is reauthorized every six years. Congress often makes changes to higher education law prior to reauthorizing the law. Recent advancements in higher education law include the 2008 amendments changing the name of the law to the Higher Education Opportunity Act and attempting to ensure students with intellectual disabilities a greater chance to obtain a degree.
In addition to the HEA, many states enact higher education law to protect access to education. Border states such as Texas and California have laws that protect the rights of residents regardless of their citizenship status. The California Supreme Court issued a ruling in 2010 that gave undocumented residents, including those in the country illegally, access to lower in-state tuition rates.
Higher education law evolves rapidly in response to various contemporary issues present in all aspects of our society. Common higher education law issues involve race, gender and sexual orientation discrimination, sexual harassment, freedom of religion, and hate speech. Polarizing issues, such as animal testing and the ecological impact in research, have emerged that also reflect on our national conversation. In the early 21st century, stem cell research that traditionally takes place in both private firms and universities that rely on government funding, has been in the headlines and at the forefront of national elections and legal debates. Proponents laud the research as saving lives while opponents condemn it as state-sanctioned abortion, and universities are often caught in the middle of such battles.
Harvard University became the first institute of higher learning in the United States in 1636.

The Higher Education Opportunity Act seeks to ensure that individuals with intellectual or developmental disabilities are granted opportunities to obtain university degrees.

The Higher Education Act in 1965 increased access to colleges and universities for students by offering more financial aid.