What is High Protein Bread? (with pictures)
High protein bread is a bread that is often a kitchen staple for people focused on diet, nutrition, exercise, and wellness. It is eaten by people looking for a way to lose weight and pack extra protein into their diets. One of the ways that protein is added into these breads is by the use of nuts and other high-protein ingredients. One common ingredient in high protein bread is soy flour. Many artisan bread companies and specialty bakeries sell high protein bread.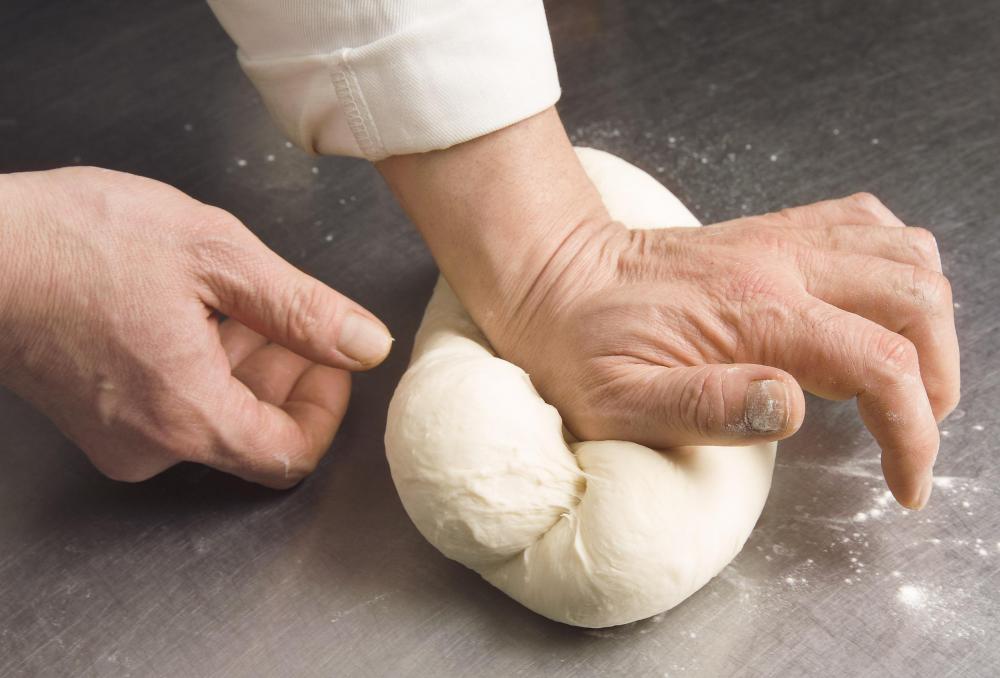 One of the drawbacks to high protein bread is that it often has a shorter shelf life than regular bread. For this reason, it is often bought in smaller quantities. Some people who really enjoy this kind of bread and like to have it on hand at all times actually go so far as to bake it themselves. This kind of bread is usually just as easy to make as any other kind of bread.
A simple recipe for high protein bread calls for the following ingredients: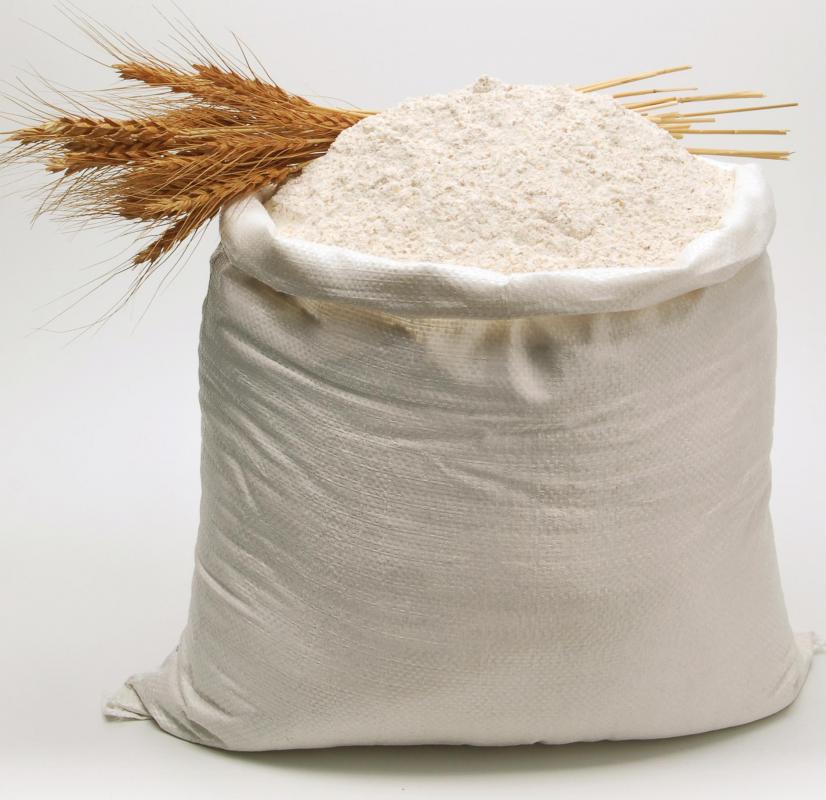 Dry yeast, 4 Tablespoons (about 56 grams)
Warm Water, 3 Cups (675 milliliters)
Egg, 1
Honey, 1/2 Cup (118 milliliters)
Salt, 1/2 Tablespoon (about 14 grams)
Vegetable Oil, 1/2 Cup (118 milliliters)
Soy Flour, 1/2 Cup (118 milliliters)
Whole Wheat Flour, 7 1/2 Cups (about 1.7 kilograms)
Unbleached Flour, 2 Cups (about 450 grams)
First sprinkle the yeast over the water. Add the honey and wait until the yeast bubbles, which will take five to ten minutes. Then add the oil, salt, egg, unbleached flour, and soy flour to the mixture. After mixing this thoroughly, begin adding the whole wheat flour until the dough becomes thick. This will take about 5 1/2 cups (about 1.25 kilograms) of the whole wheat flour. Use another cup (about 225 grams) of the whole wheat flour to sprinkle on the kneading board and knead the bread for ten minutes.
The dough should then be left to rise for one hour in a covered bowl. Be sure to put it in a warm space. Use the last cup (about 225 grams) of flour to sprinkle on the kneading board again and work it into the dough while kneading the bread for about five minutes until all of the air bubbles are worked out. The dough is ready to rise once again. Once it has risen, divide it into three loaves, places these in oiled, standard bread loaf-sized pans, and bake for 30 to 35 minutes at 350 degrees Fahrenheit (about 176 degrees Celsius). Note that the oven should be cool when the pans are placed inside.
A drawback of high protein breads is that it has a short shelf life.

High protein bread is usually kneaded by hand.

Whole-wheat flour may be used to make vegan high protein bread.

Some types of high protein bread are sweetened with honey.

High protein bread may substitute wheat flour with soy flour.