What is Herbal Phentermine?
Herbal phentermine is a type of over-the-counter supplement that is designed to work like the approved weight loss medication known as phentermine. Used as an appetite suppressant, prescription phentermine is an orally-administered amphetamine drug that, when combined with proper diet and exercise, has been shown to promote weight loss. It does so by releasing certain chemicals in the brain that control appetite and increase metabolic rate, which, in turn, reduces hunger and assists in breaking down fat.
Although approved for use since 1959, phentermine, like most diet pills, has many known side effects, including insomnia, dry mouth, diarrhea, headache, and elevated heart rate. Despite these issues, however, the effectiveness of the drug makes it a popular choice for severely overweight individuals. It is often prescribed by physicians.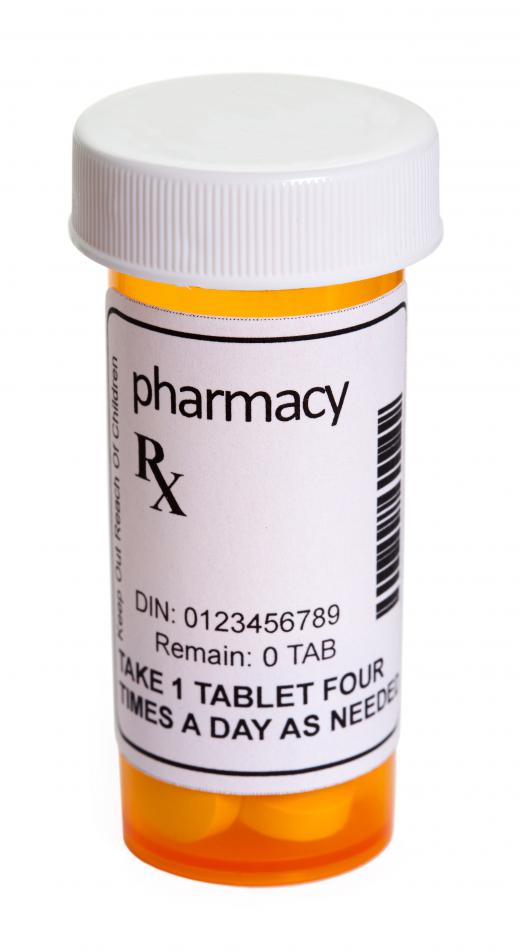 Due to the side effects associated with prescription phentermine, several companies in the vitamin industry now promote an all-natural alternative to the medication. This product is often referred to as herbal phentermine. Available without a prescription, it is sold online and in health food stores, with a one-month supply typically costing $60 US Dollars (USD) or more.
The companies that sell herbal phentermine often promote it as a safer, more effective alternative to the prescription drug. According to these retailers, the herbal supplement works just like the prescription medication, yet has none of the unwanted side effects associated with it. Consisting of a variety of amino acids and herbs — such as green tea, alpha lipoic acid, and piper nigrum — the herbal version is claimed to increase its users' metabolism and energy, while also suppressing appetite and burning calories.
In terms of ingredients, herbal phentermine contains several substances that are known to promote weight loss. For example, clinical research indicates green tea may slightly increase a person's metabolism. Also, alpha lipoic acid is a powerful antioxidant that is known to help regulate blood sugar content and reduce sugar cravings.
Despite these beneficial ingredients, many of the other substances found in herbal phentermine have not been shown to cause weight loss. In fact, few studies have been performed on the product's main ingredients, a substance known as L-Carnitine. Studies of other ingredients, such as piper nigrum and biotin, also do not indicate that these products promote weight loss in any way.
In many countries, vitamins and supplements are not subjected to the same requirements as other prescription and over-the-counter medications. As a result, consumers who use this product do so at their own risk. User should consult a doctor before using this product, since the long-term effects of herbal phentermine, as well as its safety in general, are largely unknown.
AS FEATURED ON:
AS FEATURED ON:

By: Feng Yu

Prescription phentermine is used to promote weight loss.

By: jedi-master

Herbal phentermine may be taken to promote weight loss.

By: MilsiArt

Speak with a doctor before using any weight loss supplement, as it may be contraindicated with other medications.

By: Photographee.eu

Phentermine has known side effects such as insomnia.

By: Monkey Business

When combined with exercise, herbal phentermine may be helpful in promoting weight loss.

By: whitestorm

Herbal phentermine is a popular supplement among overweight individuals.

By: ryanking999

Herbal phentermine may cause intestinal issues in some users.

By: Kaspars Grinvalds

Phentermine is typically prescribed by a physician.

By: macau

Most diet pills have a variety of side effects.