What Is Heavy Metal Poisoning?
Heavy metal belongs to a subset of elements that possess metallic-like properties and can include such materials as arsenic, mercury, and silver. Those exposed to these materials may develop what is known as heavy metal poisoning, a large build-up of metals in the body that can cause a number of health complications. Some of the symptoms of this form of poisoning can be vague, and the people who develop it may sometimes be misdiagnosed with an incurable or chronic condition.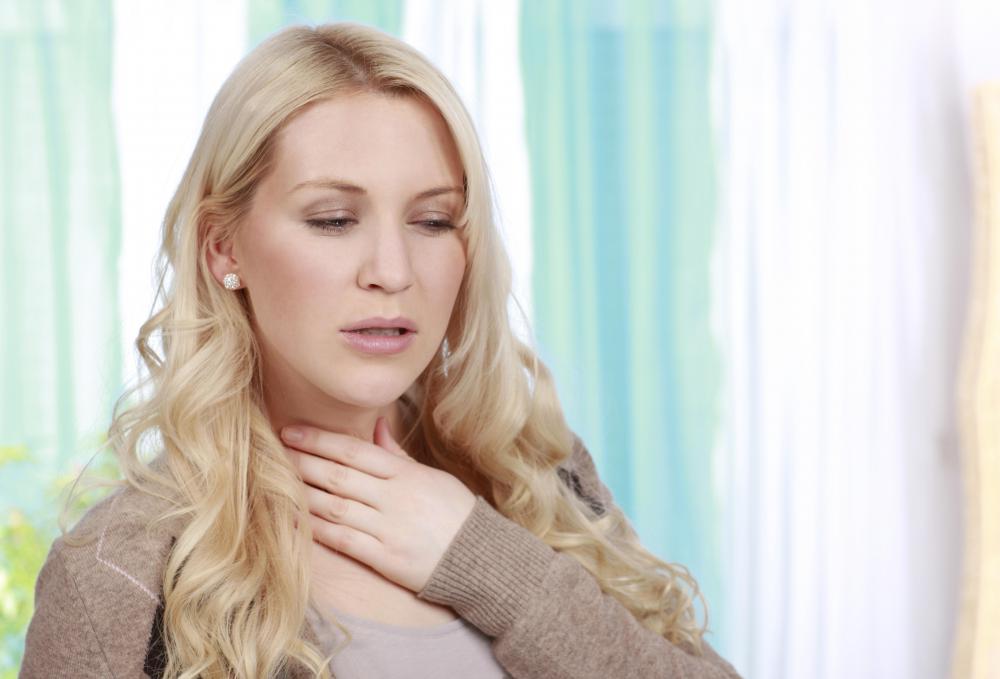 It is not uncommon for people to become exposed to many different types of heavy metal, as these substances can be found in the environment and even in certain food sources. In most cases, these materials can be successfully excreted by the body. If, however, a person is exposed to large amounts or because of a pre-existing illness cannot properly excrete these materials, then heavy metal poisoning may occur. This happens when an overabundance of heavy metals is stored in the soft tissues of the body instead of being metabolized.
Excessive exposure to heavy metals can occur in any number of settings. For adults, industrial exposure is most common, as these materials can be found in agricultural settings, as well as in manufacturing, pharmaceutical, and residential places. Children may also develop heavy metal poisoning from residential areas; however, they are more likely to ingest these materials by coming into contact with tainted soil, food, or household products.
Acute cases of heavy metal poisoning may result in a number of uncomfortable symptoms. Some of the milder reactions can include a cough and sore throat, vomiting and diarrhea, weakness, or a lack of appetite. More severe symptoms, like heart-related complaints, convulsions, or difficulty breathing, may also occur.
Chronic heavy metal poisoning may develop when a person is regularly exposed to these materials. Many of the acute symptoms will also occur in chronic cases; however, more severe and long-lasting reactions may develop, as organs like the liver, kidneys, or lungs will often suffer some degree of damage. Some of the most common symptoms may include anxiety or an inability to concentrate, migraine headaches, and a generalized tingling sensation.
In some cases, chronic heavy metal poisoning may result in the development of certain diseases. For instance, arsenic, chromium, and cadmium are all thought to cause certain types of cancer. Excessive exposure to thallium and zinc may cause neurological complications.