What is Hardanger Embroidery?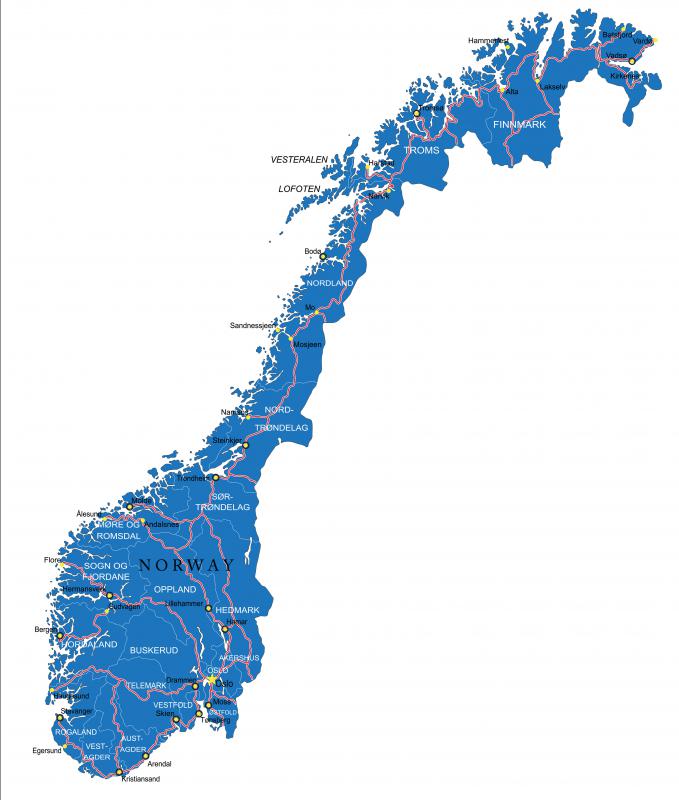 Hardanger embroidery originated in Asia, yet developed in style and technique in Norway. It is a type of whitework embroidery traditionally used to decorate aprons, tablecloths, and other linens. Modern hardanger styles may be used to decorate many types of textiles, and a variety of colors may be used.
This type of embroidery is done by wrapping thin thread around the warp and weft of a piece of fabric. The areas inside embroidered areas are sometimes cut out to create an open, lace-like pattern. Most motifs are geometric and based around a square. Properly counting the strands of warp and weft threads in a fabric is essential.
Most traditional hardanger designs that are known today come from Norway, especially the mountainous southwestern coast. Here, the technique acquired its particular style and patterns and became a popular decorative technique. Norway is not where the craft originated, however. The origins of the technique, most likely, are to be found in Asia and were brought to Europe during the Renaissance. The craft became popular in Norway during the 1600s as it was combined with local embroidery techniques,.
Today hardanger embroidery is made with many colors of thread on any color of fabric. Traditional hardanger, however was a type of whitework, white embroidery done on white fabric. Linen was often used, as flax was plentiful in southwestern Norway. On the highest quality items, hand woven fabric of up to 50 threads per inch were used, although a coarser fabric was used for everyday objects.
A wide range of items were traditionally decorated with hardanger embroidery. Fancy costumes used in festivals were often decorated in this manner, as were head coverings used in wedding ceremonies. Everyday items, such as the trim on aprons, shirts, and collars were also decorated, usually more modestly. Linens such as pillows, napkins, tablecloths, and curtains were also popular for hardanger decoration. Today, hardanger embroidery may decorate anything from coasters to bookmarks.
In order to complete a piece of hardanger embroidery, a number of specific supplies are needed. A fabric with a warp and weft that are of the same size is required. Often, linen or cotton is suggested, although fabrics especially made for practicing hardanger are available. A small pair of sharp embroidery scissors are required, as are two sizes of, usually cotton, thread, one fine and one thicker. Two blunt needles are also needed to accompany the thread.
Hardanger embroidery originated in Asia, yet developed in style and technique in Norway.