What is Hakomi Integrative Somatics?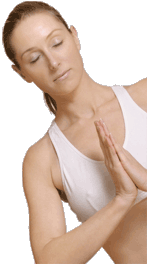 Hakomi integrative somatics is a form of therapeutic bodywork that draws upon certain attributes ascribed to Taoist and Buddhist philosophy. These qualities include compassion, gentleness, organic intuitiveness, and mindfulness. Developed in the mid-1970s by therapist, Ron Kurtz, hakomi integrative somatics also reflects the principles of several contemporary mind-body therapies, such as bioenergetics, hypnosis, and neurolinguistic programming.
The word hakomi translates from the Hopi to mean, "How do you stand in relation to these many realms?" Put simply, this query is intended to prompt an exploration of the true self as opposed to the identity usually projected to the world. According to the fundamental principles of hakomi integrative somatics, the true self is defined by the culmination of past memories and experiences. The objective of hakomi integrative somatics is to assist the individual in discovering this core material from which mind and body patterns emerge. These patterns are referred to as automatic attitudes.
Automatic attitudes reside, of course, in the unconscious mind. They shape self-perception and characterize what seem to be intrinsic behaviors, personality traits, and emotional temperament. Even body posturing and mannerisms are perceived as being regulated by automatic attitudes. The role of hakomi integrative somatics is to bring these beliefs and patterns into the conscious mind for in-depth exploration and evaluation. More importantly, hakomi integrative somatics endeavors to reframe them.
While hakomi integrative somatics does involve a degree of hands-on bodywork, it also entails a good deal of verbal expression. It may also include participation in experimental situations, tempered by a non-judgmental and safe environment. In fact, there are three basic steps in hakomi integrative somatics therapy designed to promote a safe journey from discovery to moving beyond limiting core material.
The first task of the practitioner is to establish a rapport with the client. The therapist may then gradually introduce a variety of techniques designed to reveal, or even trigger—responses dictated by the client's existing automatic attitudes. Finally, the goal is to empower the client to reorganize his or her core material, in effect reshaping automatic attitudes to realize personal growth. In addition, the progression of the work is dependent on the individual's willingness to self-study and self-evaluate. In fact, at the core of hakomi integrative somatics is the conviction that the work must remain self-directed in order to achieve meaningful rewards.
Since an individual's core material can factor into a variety of physical and psychological conditions, hakomi integrative somatics has an equally varied number of applications. This work can be especially beneficial for survivors of trauma and abuse. Hakomi integrative somatics also has a place in group settings, such as couple and family therapy.


Woman with hands together