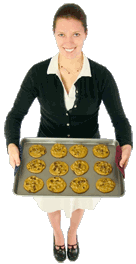 Guoba is a form of rice that is actually scorched or hard cooked to change its color and texture. Guoba or "scorched rice" is popular in many forms of Chinese cuisine, particularly in Szechuan cooking. It is known by many names in different areas of China and surrounding countries, and may even be found worldwide in areas where Chinese cuisine is presented and appreciated.
Initially, guoba was made by burning or heavily cooking rice to the bottom of a wok or pot. When the cook took out the rice, the leftover rice was used in various dishes. Later, demand for this sort of rice dish led to the commercial preparation of blocks of this crisped rice.
Any kind of Chinese dish can be served with guoba. Some common forms of this scorched rice food include sweet and sour dishes, as well as other international Chinese favorites like lo mein, chow mein, or other dishes. The usual choices of meat, seafood, and vegetable elements like tofu and bean curd apply to many guoba dishes.
Besides its use in China, scorched rice is enjoyed in other areas of the world. For example, Vietnam and Persia, modern day Iran, have their own versions of guoba, called by different names. The basic idea of cooking rice for a darker coloration and crunchier texture remains the same.
One thing that guoba offers to cooks is the chance to include a different kind of presentation based on the shape and texture of the rice. Cooks can serve the guoba, with heavy sauces or other elements, in blocks, or crumble the rice onto the plate. The scorched rice stands up to all sorts of innovative culinary uses, which makes it popular in many restaurant kitchens, especially where innovative aesthetic presentation is a part of the culinary strategy.
Another form of this food is a "sizzling rice soup" that has become common in some parts of the world. This is not the usual form of the food, so some cooks, even authentically Chinese ones, may not be aware of the use of scorched rice in this particular soup. The general use of the scorched rice in a thinner soup or broth is another way that the rice can be served for a contrasting taste experience.
Woman baking cookies