What Is Green Pepper Relish?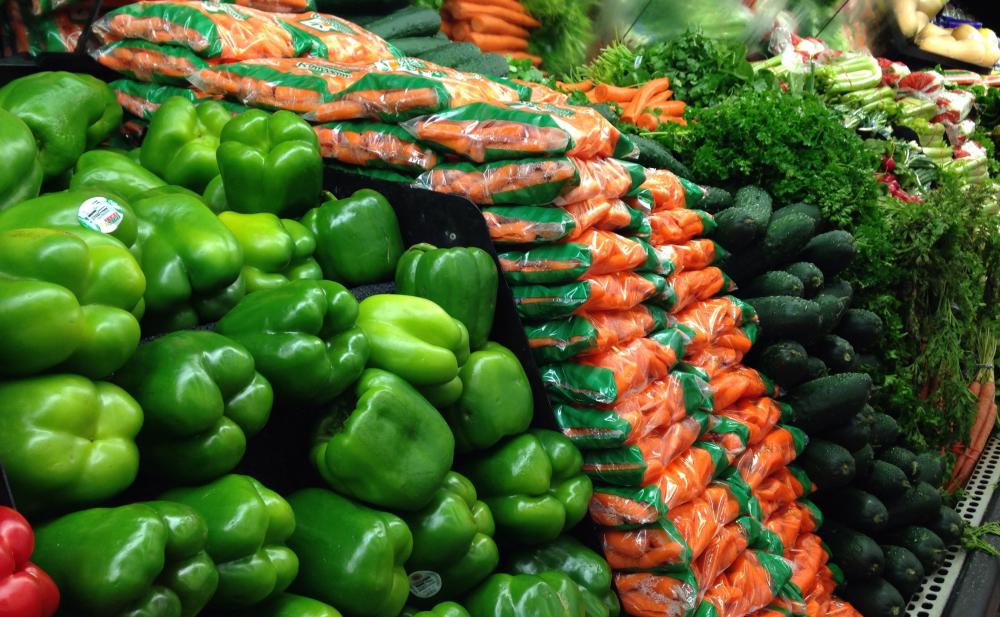 The green pepper's versatility and ease of cultivation makes it a perennial choice for home cooking and canning worldwide. Combining chopped green peppers with spices and selected savory vegetables produces green pepper relish. One can enjoy a seasonal abundance of green peppers by preparing batches of green pepper relish for immediate use and canning some for later. The recipes that one tends to find in cookbooks vary by country and by region.
Making a simple green pepper relish only requires that one wash and seed green peppers and combine them with diced onions. Both vegetables have enough water in them to make mixing them together relatively easy. The bright flavor of the green peppers and the sweetness of the onion produce a mildly flavored condiment suited for serving on foods or as a side dish.
Cooks who have a more adventurous palate have created variations of the basic relish recipe. Depending on the source, green pepper relish recipes might include garlic, tomatoes and herbs such as basil. Olive oil appears in Mediterranean-inspired recipes for both raw and cooked relish.
Adding chopped celery increases the crunchy texture and makes the relish slightly salty. Incorporating diced hot peppers or mild banana peppers produces a spicy, hot relish. Vinegar, commonly used in pickled vegetable relishes, adds a layer of tartness to the relish's profile, resulting in something similar to pickle relish. When one uses vinegar in a relish recipe, it often is necessary to balance the vinegar's tartness by adding sugar.
Making relish for future use requires that one assemble green pepper relish ingredients for a standard or preferred recipe and then cook the mixture before storage. Canning recipes often combine green peppers with sugar, vinegar, onions and spices such as garlic. These recipes suggest that one cook the main ingredients in water along with a sachet of pickling spices. When the relish mixture has cooked for the length of time suggested by the recipe, one removes the sachet and spoons the relish into canning jars for sealing.
Home cooks who make green pepper relish have the option of preserving the cooked recipe ingredients with gelatin products commonly sold for making jelly. This canning method is similar to regular canning, but one adds pectin powder to the green pepper relish along with the required amount of liquid. The finished product is a savory relish suspended in the gelatin mix. As with regular canning, one must follow the instructions carefully and use the proper equipment to produce green pepper relish safely using this technique.
Green peppers, also known as bell peppers, are available at most grocery stores.

Green pepper relish mixes fresh green peppers with onion.