What Is Greek Yogurt with Honey?
Greek yogurt with honey is made by combining strained yogurt, which removes most of the liquid whey, with pure honey to act as a sweetener. Most of the time commercial Greek yogurts using honey come in flavors such as vanilla, strawberry or orange, and may even contain added sugars to increase sweetness. Using plain Greek yogurt, which has a neutral flavor and a thick texture, is often mixed with honey at home to use in recipes such as frozen yogurt or yogurt frostings for cupcakes or cakes. Many times a Greek yogurt with honey contains added probiotic bacteria and twice the amount of protein than traditional yogurt, helping to market this type of yogurt as a healthier yogurt alternative.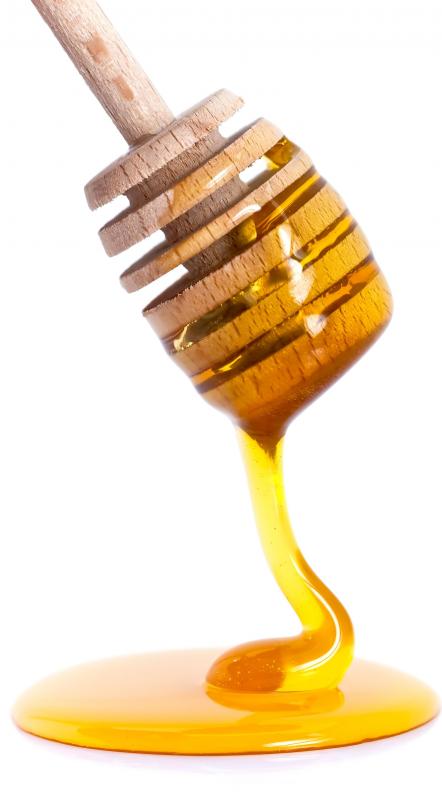 A commercial Greek yogurt is thick and creamy, with a texture close to room temperature cream cheese. Plain yogurt is strained when making Greek yogurt, removing the watery whey from the food. Some manufacturers make Greek yogurt with honey by combining the two ingredients, plus other added flavorings, creating a sweet and tasty yogurt suitable for snacks or dessert. Honey is often the main sweetening agent, yet some Greek yogurt manufacturers may use added sweeteners like sugar or corn syrup to boost flavor and palatability.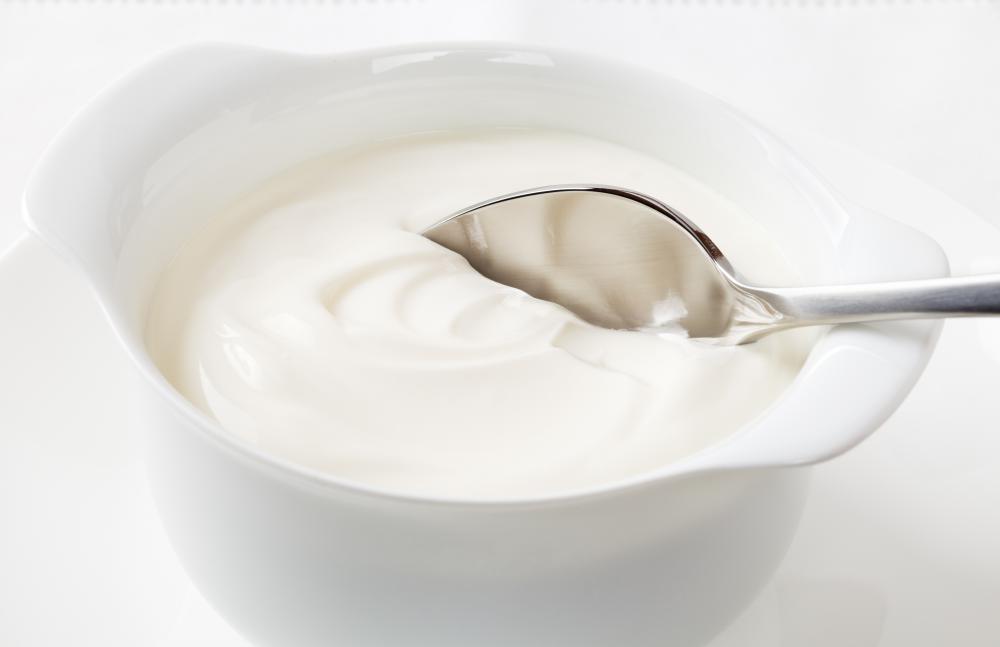 More often than not, a Greek yogurt with honey has added flavorings like vanilla or lemon. This is the most common type of Greek yogurt, yet varieties containing strawberry or blueberry flavorings are also quite common in Greek yogurt with honey. Added probiotic bacteria, which is needed for intestinal health and for feeding gut flora, is also commonly added to Greek yogurt containing honey to boost nutrient content. This often provides an extra leverage in marketing the yogurt, boosting its claims of being a healthier alternative to regular yogurt or other sweet food items.
Often, a Greek yogurt sweetened with honey may also be touted as being naturally sweetened, and some yogurts with honey may include only organic ingredients. Since Greek yogurt is often low in fat and contains twice the amount of protein as conventional yogurt, many nutritionists recommend a Greek yogurt for its health benefits, sweetened only with honey or other natural sugars. Although Greek yogurt may be healthy for most individuals, it should be noted that those with diabetes should avoid consuming large amounts of Greek yogurt sweetened with honey. This natural sweetener is still a sugar, and most individuals with blood glucose issues should only use small amounts when sweetening foods or incorporating in recipes.