In the fields of diet and nutrition, grazing is referred to as a habitual behavior of eating small meals and snacks all day without often sitting down to enjoy a full meal. The practice is often viewed as a negative behavior, because people are able to eat far more calories than they think without realizing it; it is possible, however, to eat this way healthfully and to actually use it as a weight loss tool. Many dietitians will ask their clients to keep track of the food they eat in a day to determine if their mindless eating habits may be having an impact on their weight and health.
Many people find themselves wandering into the kitchen or break room all day at work or at home to graze. When unhealthy snack foods are constantly available, they are difficult to resist, and many people find themselves eating more out of boredom and habit rather than real hunger. Then, when mealtimes roll around, grazers may not be hungry enough to eat a full meal, but will soon crave an unhealthy snack, like cookies or potato chips, and the cycle will continue.
There are many ways to stop this behavior, or to turn it into a healthy habit instead of an unhealthy one. The first is to make sure that the day is started with a healthy breakfast. Even if it is difficult to eat in the morning, it is important for people to eat at least a small meal, such as a piece of fruit, some toast with peanut butter, cereal, or oatmeal. Beginning the day with a sugary donut and cup of coffee will only set a person up to graze on unhealthy foods throughout the rest of the day, after the big boost of energy from the sugar and caffeine turns into an energy crash.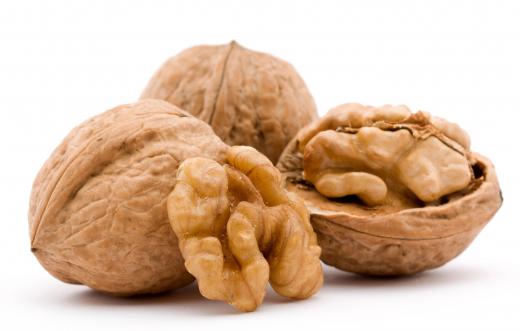 Mid-morning, people should plan to have a healthy snack. Again, a piece of fruit, a cup of yogurt, or a handful of nuts such as walnuts or almonds are filling but healthy foods. Individuals can drink a glass of water or a cup of decaffeinated tea to stay full. It is important to stay hydrated, and these types of healthy snacks will provide long-lasting energy. To encourage grazing on healthy foods, people should be sure the kitchen is fully stocked with them, and they are ready to eat. Fresh vegetables such as cherry tomatoes, carrot sticks, or celery can be munched on all day without encouraging any weight gain, and require very little preparation.
Individuals should plan for a healthy, filling lunch, such as a salad or sandwich on whole-wheat bread, just to name a few. A snack in the afternoon of veggie sticks with hummus or whole-grain crackers will prevent cravings, and should be followed by a filling yet healthy dinner consisting of lean protein, vegetables, and whole-grain carbohydrates. One way for people to prevent grazing in the kitchen at night is to allow themselves one small dessert, and then to brush the teeth. Once the teeth are clean and minty fresh, that might discourage continued eating before bed.
AS FEATURED ON:
AS FEATURED ON:

By: photocrew

Grazers might plan on a healthy lunch, such as a sandwich on whole wheat bread.

By: dinostock

Walnuts are high in protein, fiber, and healthy fats, making them an excellent healthy snack to graze on.

By: Jiri Hera

Grazing occurs when people snack on unhealthy foods, like potato chips, during the day instead of eating full meals.

By: Photographee.eu

Eating a small salad with cheese for protein in mid-afternoon is an example of healthy grazing.

By: Boris Bulychev

People sometimes eat because they are bored and food is available.

By: LoloStock

Many grazers continue eating even at night.

By: Anton Maltsev

A cup of yogurt is a good thing for grazers to eat mid-morning.

By: Igor Mojzes

Sweets might be eaten as part of grazing as a way to fill up.

By: Africa Studio

Grazing habits may include eating popcorn between meals.