Ginseng cream is skin cream with some kind of ginseng product mixed into it. These ingredients may include liquid extract, powder, pasted ginseng, or a strong-brewed ginseng tea. Many herbalists tout the benefits of ginseng for many different kinds of skin. Older individuals with consistently dry skin and those with dull complexions, scars, or the tendency to develop razor burn or sun rash may all benefit from using ginseng cream. It is available in several different forms. Home recipes are also an option.
Commercial ginseng cream usually contains up to 30% of some form of ginseng root, along with oils, fatty alcohols, scents, colorants, and preservatives. Some creams may combine ginseng with citrus, aloe, jasmine, or other scents to make them smell more pleasant. The root itself doesn't generally have a pleasing smell, so additional fragrances are sometimes necessary for companies to sell their products.
Herb-infused products, like ginseng cream, used to be available only in shops specializing in lotions, oils, and skin treatments. Today, consumers may find herb-infused creams on their grocery store shelves. Though many of these treatments are expensive, some generic brands have started diversifying, making a few kinds of ginseng cream available to those on a limited budget.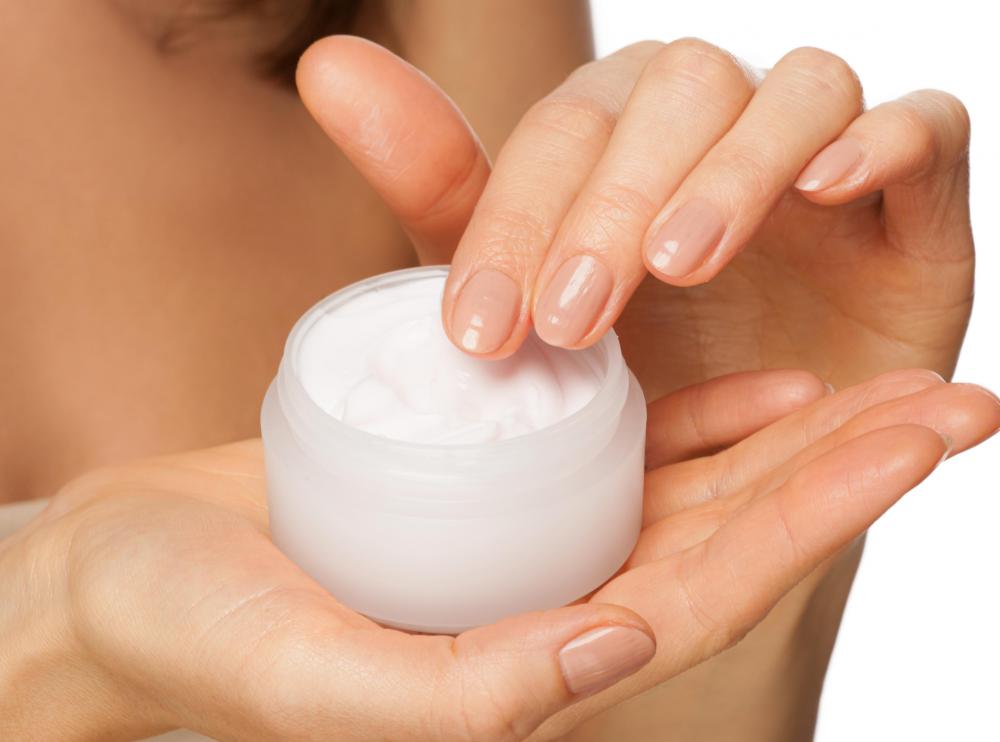 Skin cream infused with ginseng is so popular because of the root's purported renewing qualities. Substances called ginsensosides in the root help skin slough away old, dead cells that may be causing clogged pores or leaching moisture from the skin. This process may help alleviate irritations, rashes, scars, and dryness. As the irritated skin slides away, the new skin is exposed to oxygen and heals itself more quickly. Speeding the renewal process may also help skin to look brighter and healthier.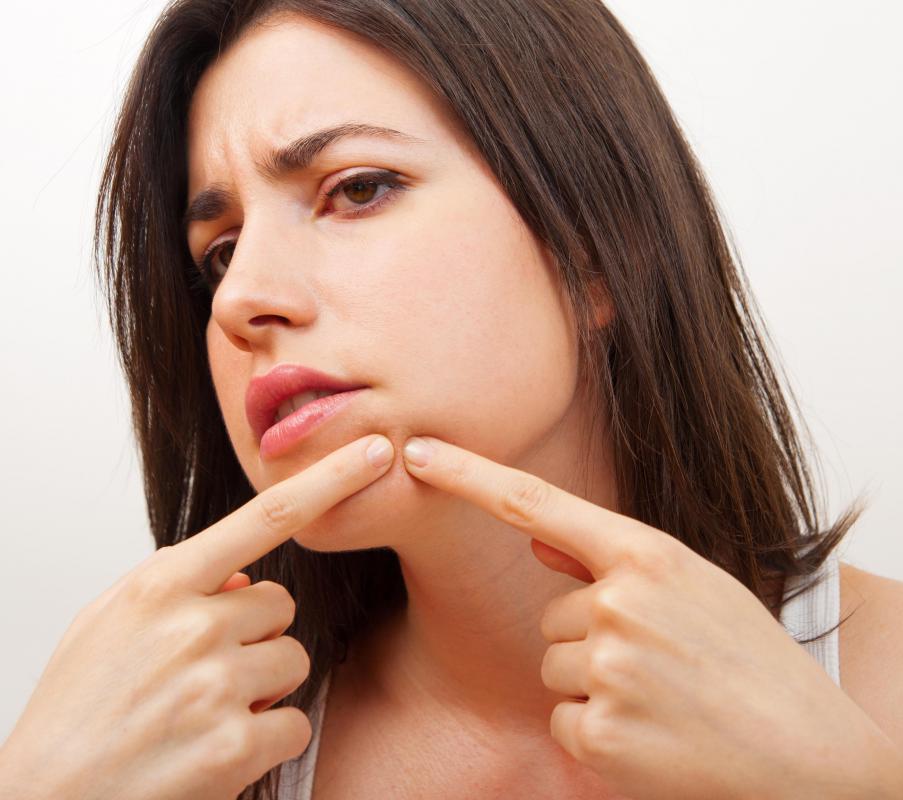 Many individuals use ginseng cream on their hands, especially in the winter. Those that work with their hands or labor outdoors may benefit from ginseng's reported ability to lock moisture into the skin. The cuticles, knuckles, and skin between the fingers is very delicate and soft, leaving it vulnerable to harsh weather and damage. When ginseng soaks into the skin, it generally leaves a protective film on the surface that makes these areas more pliable and less likely to dry out.
Those uninterested in purchasing commercial ginseng skin lotion can easily make their own at home. The process generally involves peeling, slicing, and mashing up some fibrous ginseng root. From there, it may be applied directly to the skin or mixed with glycerin gel, oil, or other herbs and kept in the refrigerator for daily use. Ginseng is available at many herb shops, and may also be sold at local grocery stores.