What Is German Plum Cake?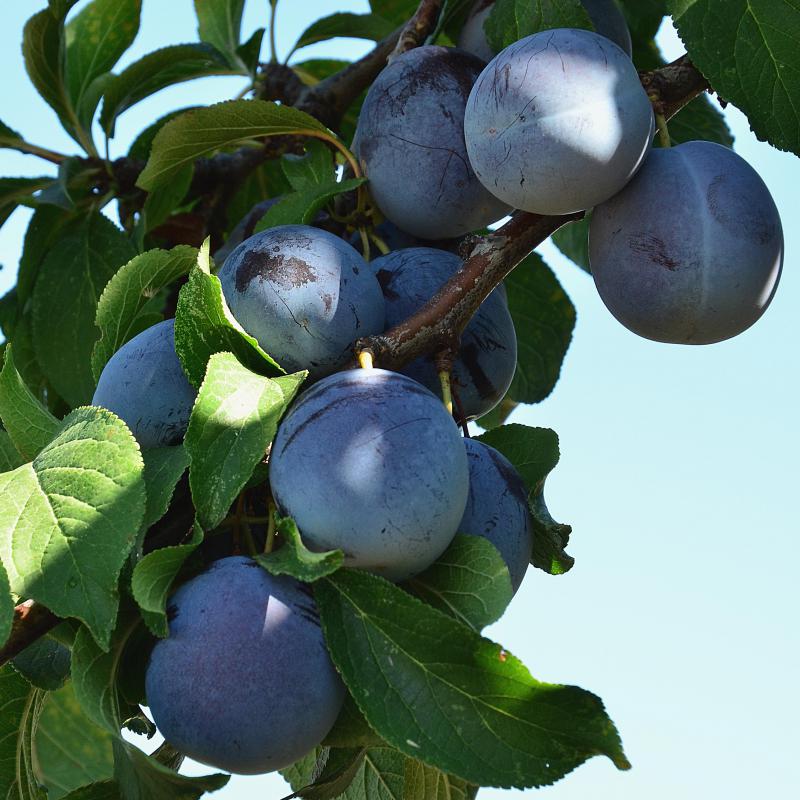 People who enjoy baking with plums may want to try German plum cake. This desert consists of thick dough made from flour, sugar, butter, eggs, and yeast. After mixing these ingredients together, the dough is placed in the bottom of a baking dish, and then fresh plum halves are placed on top of it. The finished product is thick like a crust yet not crunchy or hard to chew. It tastes best when eaten fresh from the oven, and is delicious with a scoop of vanilla ice cream and cup of coffee.
German plum cake originated in Germany, but is served throughout the world. In Germany, it is also know as plum kuchen, the German word for cake. It is a popular dish in late summer or early fall, as this is normally when fresh plums are readily available. Any variety of plum may be used, but Damson plums are preferred because they are very juicy.
The first step in making German plum cake is to make dough from yeast, flour, sugar, eggs, and butter. This mixture is allowed to rise for around 30 minutes and then placed in the bottom of a nine by 13 inch (22.86 by 33.02 cm) baking dish. After removing the pits, the plums are sliced and placed on top of the dough. Some people may add a crumb mixture or streusel topping over the fruit before placing it in the oven. It should be baked in a hot oven for around 20 to 25 minutes in order to allow the dough to cook thoroughly and the plums to become tender.
The finished result is a desert that is firm rather than soft like most cakes are. It is not usually chewy even though the dough much resembles a crust after it has been baked. The crust is slightly sweet and a nice accompaniment to the tart flavor of the baked plums.
German plum cake is normally served while it is warm, but can also be eaten at room temperature. Some people like to sprinkle powdered sugar or a cinnamon-sugar mixture over the finished product. A dab of whipped topping can also be placed on top, especially if it is being served warm. It goes nicely with a hot cup of coffee or dip of fresh ice cream as well. Plum cake is a tasty ending to any meal, whether served plain or with additional toppings.
By: radomir54

German plum cake is a great way to use fresh plums.

By: volff

In Germany, plum cake may be served as part of an afternoon coffee break.

By: benkenogy

German plum cake originated in Germany, where it's also called plum kuchen.