Fruit butter is a food, similar in many respects to fruit jellies or jams, which is soft and spreadable and can often be used in baking or as a topping for toast and similar bread products. Apple butter is perhaps the most common form, though plum, pear, cherry, and other fruit butters are also quite popular. It is fairly easy to make at home and usually has less sugar added to it than most jelly recipes. The fruit is typically cooked extensively, through a variety of methods, until it becomes a soft, smooth consistency that resembles butter at room temperature. Fruit butter can be canned just like preserved fruit and may be kept for several weeks in a refrigerator or frozen for up to a year.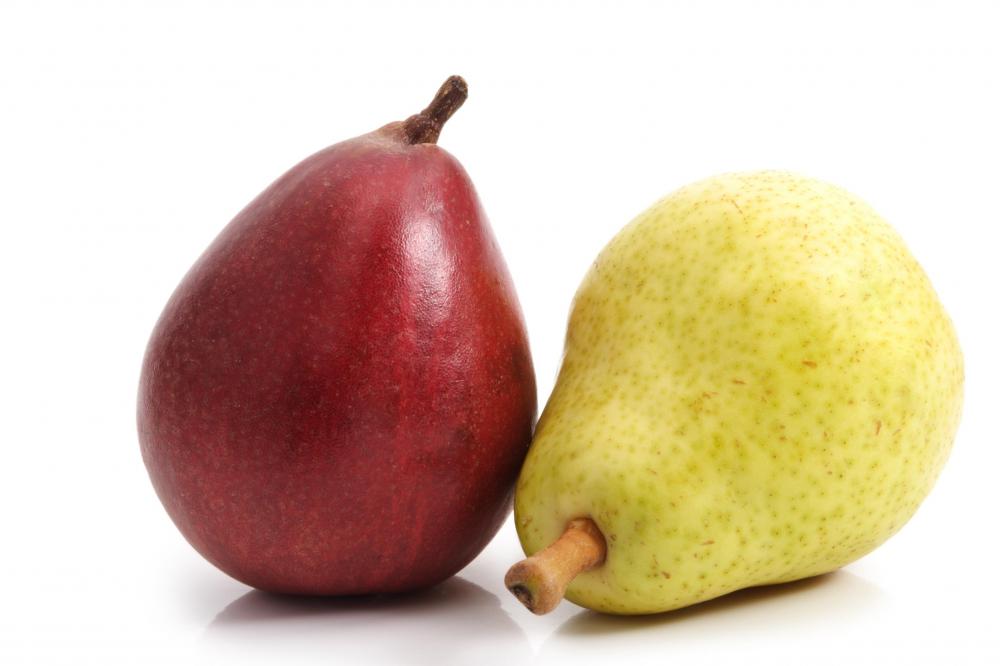 The fruit for fruit butter is typically strained to separate the juice and meat from seeds and skin. While some recipes can call for the skin to be used as well, this can sometimes produce a butter that is a bit gritty. The juice and meat of the fruit is then cooked, sometimes with some water or juice, along with sugar until it reaches the proper consistency. Fruit butter should be about the consistency of butter at room temperature and should coat a spoon well enough to not fall off the spoon when turned upside down.
Though a number of different cooking methods can be used to prepare fruit for fruit butter, cooking on a stovetop can often be the fastest method. The major downside of using a pot on a stovetop is that it still requires an hour or two of cooking, and frequent stirring is needed to ensure the fruit does not scorch or burn. Fruit butter can instead be prepared in a large piece of baking ware and placed in an oven rather than a stovetop. Though this may require an extra hour or two more than stovetop preparations, it does not need to be stirred as frequently to avoid burning.
Microwaves can even be used, though this can be a long and somewhat unwieldy process. Fruit butters can also be made in an unsealed pressure cooker overnight. The final product can be jarred and placed in a refrigerator for several weeks or frozen for up to a year. It can also be sealed in a jar through basic canning techniques, allowing the canned fruit butter to be kept for several years. Care should be taken by anyone canning fruit butter to properly follow canning procedures to ensure a strong, bacteria-free seal.
By: tesgro

Apples are commonly used to make fruit butter.

By: Lana Langlois

Pears are sometimes used to make fruit butter.

By: peangdao

Fruit butter can be made from various types of fruit.

By: Anna Kucherova

Fruit butter is similar to jelly, although it is usually less sweet.