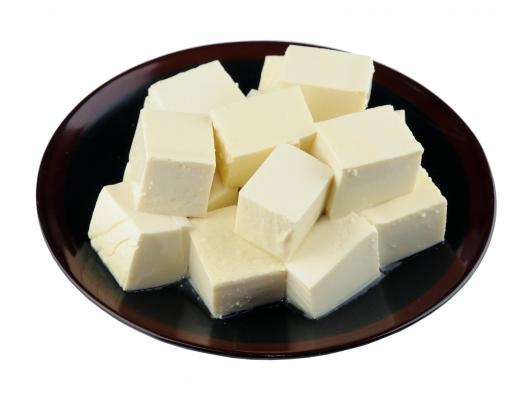 Fried tofu is a dish made of coagulated soy bean milk curd pressed into soft blocks, which are then fried in oil. The dish originated in China and is most popular in Asian nations such as Japan, Korea, Vietnam, and Indonesia, though it has been embraced by many other cultures around the world. Fried tofu can be served alone as an appetizer, or as a part of dishes with vegetables, rice, or noodles or a combination of these ingredients. As it has no natural flavor of its own, fried tofu is typically served with a flavorful sauce.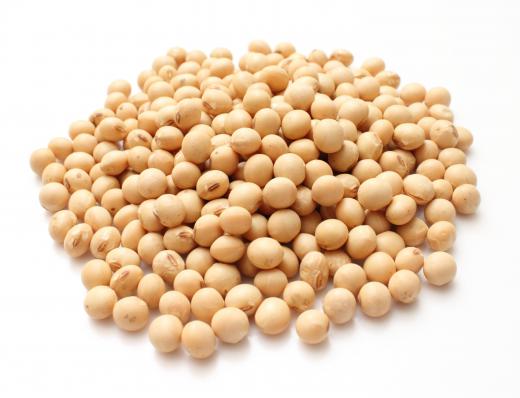 Tofu generally comes in several different varieties, including soft, firm, and dried. It can also be flavored or marinated. Most kinds of tofu can be fried, though it is usually not marinated beforehand and the softest varieties do not tend to stand up to the frying process. Medium to firm tofu is ideal for frying.
In preparation for frying, larger pieces of tofu are drained and blotted dry. They are then cut into smaller sizes. There is a wide array of possible shapes, from small squares to thin, flat triangles. Then the pieces are typically coated in a mixture cornstarch and flour.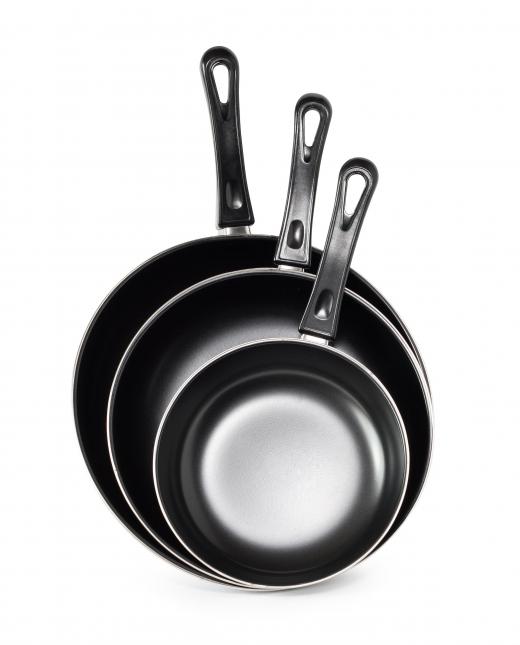 Fried tofu is prepared either in a pan with a deep layer of oil or deep fried. The pieces are fried until they are golden and crispy on the outside. The inside of the pieces remain somewhat soft, though they do lose some moisture during the frying process.
Naturally flavorless, fried tofu is usually served with a sauce or in a well-seasoned dish. Sauces range from thick to thin and can be sweet, tangy, spicy, or a combination of flavors. Spicy peanut sauce is a particularly popular condiment for fried tofu.
Some common dishes served with fried tofu include hot pot, Buddha's delight, and the Japanese dish aburaage, which is thin-sliced fried tofu that is used in a variety of wraps and soups. Fried tofu can also be served on top of rice or noodles with sauce, and often with vegetables as well. It is also found in miso or noodle soup.
Despite the health drawbacks of eating fried food, there are some nutritional benefits to fried tofu. Though it is neither low in fat or calories, it also has no cholesterol and very little sodium. It contains calcium, iron, and protein. Fried tofu is also a good source of manganese, selenium, and phosphorous.


By: Norman Chan

A plate of tofu.

By: terumin

Soybeans.

By: cosma

Fried tofu can be prepared in a standard frying pan with a deep layer of oil.

By: torsakarin

Fried tofu can be a great addition to Asian noodle dishes.

By: WimL

With its high smoking point and mild flavor, peanut oil is ideal for frying tofu.

By: sugar0607

Fried tofu can substitute for meat or seafood in most Asian soups.