What Is Fort Mountain State Park? (with picture)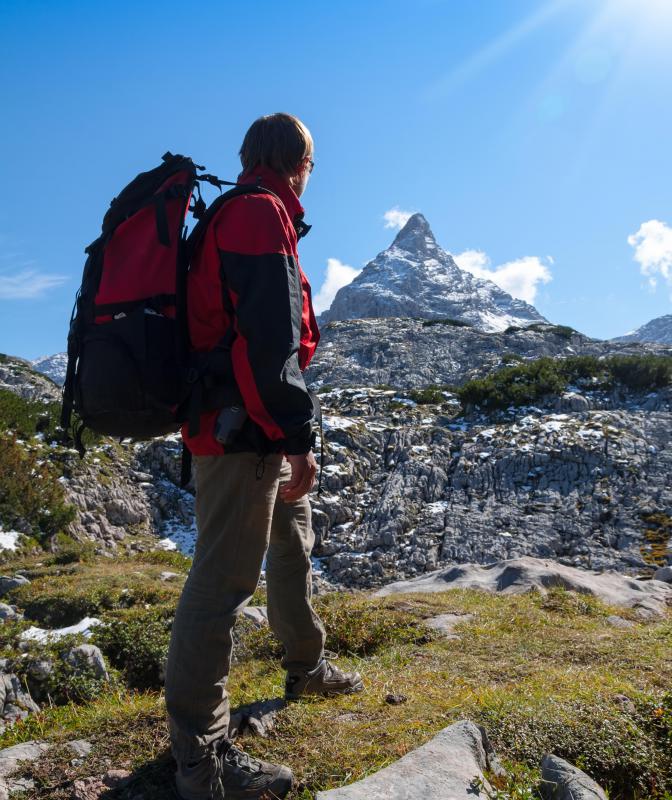 Fort Mountain State Park is a park in Tennessee, which is in the southeastern region of the United States. This park has more than 6,700 acres (500 hectares) of land, with various campsites and cottages where visitors can spend the night. The park's name is attributed to a nearly 1,000-foot (300-m) wall that was probably built by American Indians hundreds of years ago. Visitors can spend their time mountain biking, swimming in a lake or horseback riding. Fort Mountain State Park is one of more than 6,000 protected parks in the U.S. that are managed by state governments.
This park is located along the border of Tennessee on Fort Mountain Park Road near Chatsworth. It has housing and camping sites as well as accommodations for horses. There also are trails that are designated for hiking or horseback riding. Some of the park's structures were created as early as the 1930s, including its fire tower. The fire tower allowed the first rangers to see fires far away.
One of Fort Mountain State Park's primary features is a wall that was likely quite tall at some point in time. The date of its construction is a mystery, but experts guess that it was sometime between 500 B.C and the 1500s. The wall is as tall as 5 feet (1.5 m) in some areas and as short as 2 feet (0.6 m) in others. There is some confusion about who constructed the wall and why, but the most accepted theory is that American Indians created the wall for protection.
The activities available to visitors at Fort Mountain State Park depend on the season. In the summer, the park offers guided horseback tours and swimming in the lake. Other features are offered year-round, such as viewing the fire tower or wall and camping in one of the numerous campsites for a small fee. Miniature golf, geocaching and other recreational activities are also offered.
In general, state parks are smaller than national parks and are managed by the respective state government rather than the U.S. government. The United States has thousands of state parks but only about 60 national parks. In all cases, the parks are preserved or protected land, usually meaning that it is illegal to cut down its trees, to litter or to hunt or otherwise endanger the wildlife. Some parks do allow visitors to fish, since it is possible for a lake to become overpopulated. Hunting wildlife such as deer or boar, carving in trees or damaging historical structures can sometimes result in severe fines or jail time.
There are plenty of trails designated for hiking at Fort Mountain State Park.