United States
Fact Checked
Fort Conde is a historic attraction in Mobile, Alabama, along the banks of the Mobile River. This site played an important role in the defense of early America and the Gulf Coast region, and today is the official welcome center for the city of Mobile. Visitors can tour the fort, which offers re-creations of 18th-century rooms along with interactive activities and shows. Fort Conde is owned and managed by the Museum of Mobile, which is located nearby.
This American fort has a surprisingly rich and varied history. It was built by the French in 1723, who named it Fort Conde. The original fort featured brick construction in the shape of a four-pointed star, surrounded by a dry moat for protection. In 1763, the British won control of the fort during the French and Indian War, and renamed the structure Fort Charlotte. After less than two decades of British control, the Spanish took over the structure in 1780, renaming it Fort Carlota.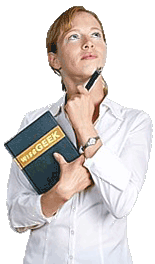 By 1813, the newly-formed United States government finally took over the facility and renamed it Fort Conde. In the 1830s, the fort was dismantled to make way for new streets, government buildings, and homes in the growing city of Mobile. At the time, there was little need for a defensive fort in the area as there had been in previous years. By the 1970s, a growing interest in historic preservation and heritage led the city of Mobile to construct a recreation of the fort at its original location. In 1976, the new Fort Conde was opened to the public as part of America's bicentennial celebration.
The current Fort Conde is built at 80 percent of the scale of the original structure. It features the same four-pointed star design, with towers at each point. Most of the original furnishings and equipment were destroyed, so much of the furniture, weaponry, and other objects in the fort are recreations.
Visitors to Fort Conde enjoy free admission, as well as a variety of tours and exhibits. Staff dress in period costumes based on those worn by the French soldiers who worked in the original fort. Staff members fire reproductions of classic cannons and muskets, and take part in other shows and displays. Inside the fort is a museum that houses original artifacts from the 18th century. In addition to the museum, a welcome center is also located inside the fort, where visitors can find information and maps.
AS FEATURED ON:
AS FEATURED ON:

Woman holding a book