Home to hundreds of thousands of sweat glands, it is no wonder that human feet sometimes smell less than pleasant. Luckily, a foot deodorant can help combat foul foot problems by eliminating odor-causing bacteria and masking existing disagreeable smells with pleasing ones. Foot deodorant can take several different forms, from an underarm deodorant which has simply been applied to the feet, to a foot-specific product, to a homemade mixture. Some foot deodorants also contain an antiperspirant agent, although some health experts question the safety of prohibiting the release of sweat through the feet.
Body odor occurs when the naturally occurring bacteria on the skin's surface feed on sweat and then leave behind foul-smelling waste. The dark, moist environment provided by socks and shoes makes the feet a favorite habitat of these bacteria. As with most deodorants, a foot deodorant has two main functions. Firstly, it eliminates or greatly reduces bacteria populations, usually through the use of an alcohol-based substance. Secondly, it introduces a new scent to the treated area, thus covering up existing body odor.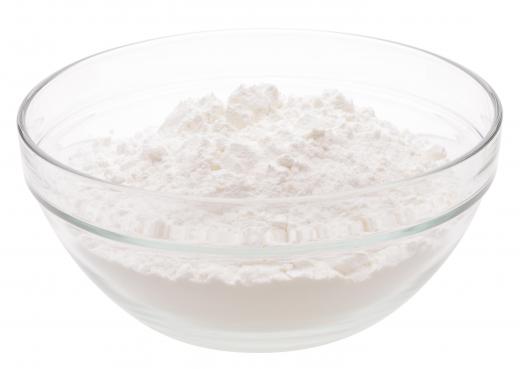 There are several different types of foot deodorant. Like underarm deodorant, however, they tend to come in solid, roll-on, or spray form. Some individuals deodorize their feet by simply applying underarm deodorant to their foot soles. Others use products designed specifically for the feet. These foot-specific deodorants may be stronger than their underarm counterparts, but they may also be more expensive and more difficult to find.
Some people make their own foot deodorant products. They may, for instance, mix an absorbent powder such as cornstarch with pleasantly scented natural oils, such as peppermint essence. When spread over the bottom of the feet in a thin layer and allowed to dry, this mixture can both absorb excess sweat and give the feet an agreeable scent. This type of foot deodorant generally provides a budget-friendly deodorizing option that is also usually free of chemical irritants. On the down side, however, homemade foot deodorant may not work as effectively as store-bought products.
Many store-bought foot deodorant products also contain an antiperspirant agent — generally made from aluminum — which stops or greatly diminishes sweating by temporarily blocking the sweat glands in the treated area. While antiperspirants can significantly reduce the occurrence of body odor, some health experts question the safety of preventing the feet from releasing sweat. Those who do not wish to temporarily prohibit sweating should avoid purchasing foot deodorants that contain antiperspirant agents.
AS FEATURED ON:
AS FEATURED ON:

By: Yuriy Afonkin

A combination of cornstarch and baking soda can be used as a homemade deodorant.

By: Nobilior

Foot deodorant combats smelly feet.

By: maska82

Foot deodorant works by eliminating odor-causing bacteria and masking current unpleasant smells with better ones.