Food Not Bombs is a cooperative organization consisting of thousands of autonomous chapters all over the world, from Canada to Australia. The organization provides free vegan and vegetarian meals to all comers, often on a regular basis, much like a homeless soup kitchen. Members of Food Not Bombs also provide meals at protests and events, and they are often first on the scene after natural disasters and emergencies, offering hot meals to victims, rescuers, and emergency personnel. The entirely non-violent organization raises awareness about food issues and feeds those in need.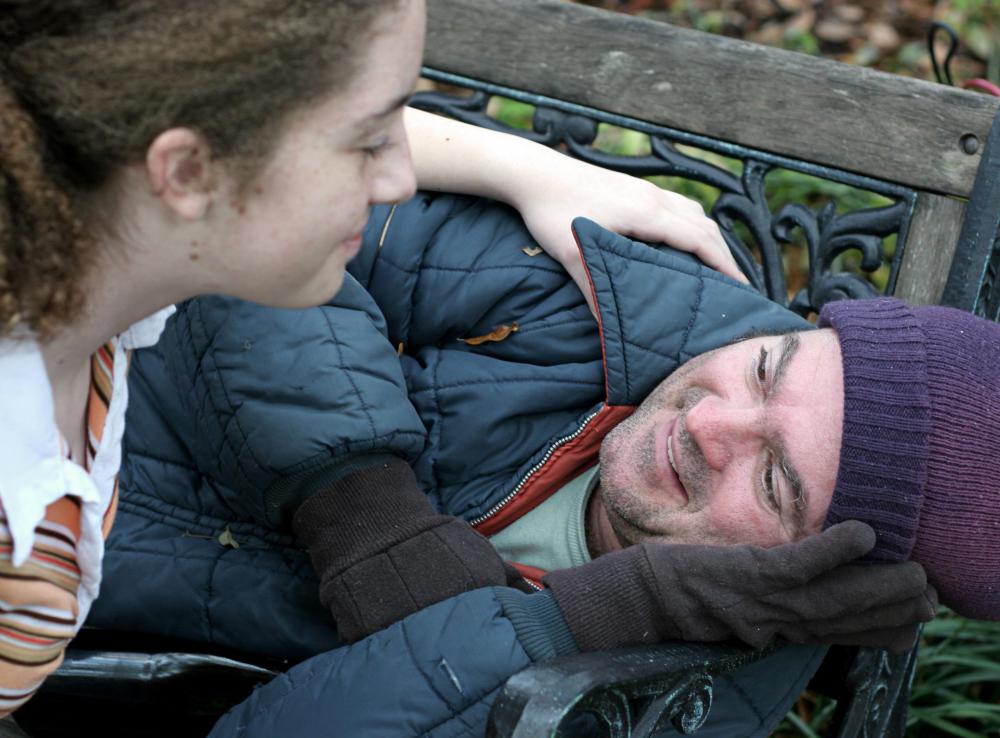 The organization of Food Not Bombs is anarchistic in nature. Each chapter is entirely independent of other chapters, although groups from different cities may cooperate on occasion. Within the chapter, decision making is shared between all members of the group, and there is a focus on involving everyone and considering the needs and talents of all members. Anyone can cook, anyone can eat, and anyone can help organize Food Not Bombs events.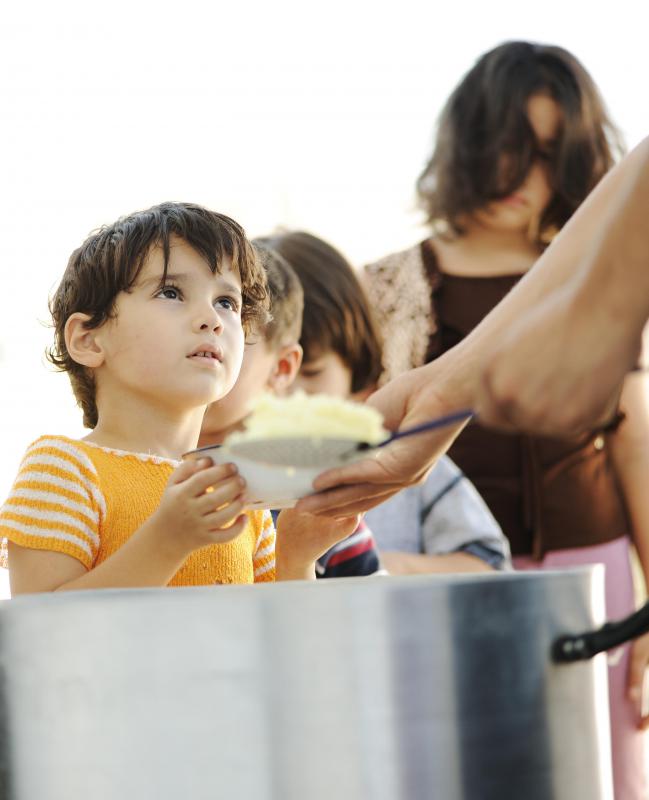 The roots of Food Not Bombs can be found in anti-nuclear protests in 1970s and early 1980s. In 1980, a group of activists in Cambridge, Massachusetts carried signs at a protest reading "Money for Food, Not for Bombs!" The slogan was shortened to "Food Not Bombs," and the activists decided to put it into action, founding the organization which believes that food is a right, not a privilege. Within a few years, numerous chapters had emerged all over North America, and the group was expanding onto other continents as well.
Much of the meals cooked by Food Not Bombs are made with the use of food which would have otherwise been thrown out. Many chapters have agreements with local supermarkets and food banks to pick up waste food and rework it into wholesome, nutritious meals. The group focuses on vegan food both because it is relatively nonviolent and because vegan food is less susceptible to spoilage and the resulting food borne illness.
Members of the group sometimes say that they are "cooking for peace," and they hope to draw attention to hunger by pointing out how easy it is to solve. Regional chapters point out that governments could divert a fraction of their military budget to hunger prevention and make a huge difference. Many areas have Food Not Bombs chapters, and if you would like to get involved with cooking, eating, or other organization, you can search for "Food Not Bombs" and your area with your favorite search engine. If you don't have a local chapter, don't be afraid to start one; the Food Not Bombs website has helpful pointers for people who want to establish new regional groups.
Fruit and vegetables.

A Food Not Bombs Chapter might offer support to the local homeless community.

Food Not Bombs runs a number of food kitchens, serving vegetarian meals to anyone in need.