Fluid balance is a state where a person is consuming as much liquid as he is eliminating through processes like sweating and urinating. When fluid loss exceeds intake or people drink too much, an imbalance can emerge and may cause health problems. Patients with fluids in balance are said to have "euvolemia." A number of things can influence rates of consumption and excretion, throwing a patient's body out of homeostasis.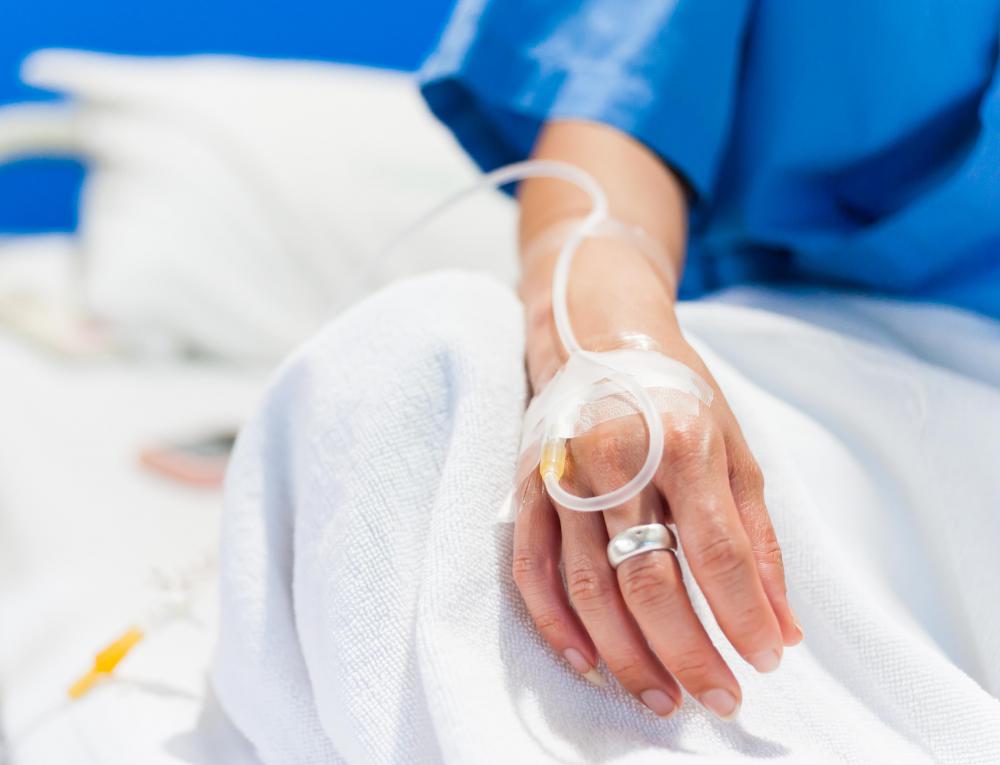 The body eliminates waste fluids by passing them through the kidneys for excretion and uses things like sweating to regulate temperature. As people experience fluid loss, thirst develops to prompt them to drink more to maintain fluid balance. People may develop medical conditions like diarrhea or vomiting, causing such rapid fluid loss that they cannot replace liquids as fast as they eliminate them. Likewise, some conditions can suppress thirst, or conversely make people so thirsty that they drink too much, diluting electrolytes in the body and leading to cell damage.
A patient who is not getting enough water can develop symptoms like dark urine, reduced urine output, and an altered level of consciousness. Patients with too much water may become confused and disoriented. Options for treatment can include providing patients with intravenous or subcutaneous fluids, sometimes mixed with electrolytes, to restore them to euvolemia, along with giving patients electrolytes to address a situation where too much fluid is in circulation.
This is one aspect of homeostasis, the delicate balance of body systems that keeps people healthy and functioning. If a patient's fluid balance experiences a disruption, a cascading series of results can occur and the patient may become dangerously ill. In hospital environments, where people may be weak and vulnerable to health problems, care providers take special care to monitor fluid intake and output, adjusting the treatment as necessary to compensate for changes in the patient's condition.
People working in hot weather, exercising heavily, and engaging in heavy physical labor need to be careful about fluid balance. They can lose a lot of fluid through sweat and may not be aware of how much they have lost. It is important to drink water to stay hydrated and to stay away from things that might interrupt fluid balance, like alcohol and very salty foods. People who start to experience distress should be brought to a cool location and given small sips of water to see if they recover. If they grow worse, it may be necessary to go to a hospital.
Drinking water encourages fluid balance.

If fluid balance is off, an IV may be necessary.

Runners should drink large amounts of water or other beverage to avoid a fluid imbalance.

Athletes and others may need to replenish not only water, but also essential salts and electrolytes.