What Is Flood Certification?
Flood certification is a legal document providing information about whether a property lies within an area designated as a flood zone. Lenders may require this document for the purpose of assessing risk, and it can also be a concern for insurance companies. Property owners may need to purchase flood insurance to address the liability issues associated with real estate situated in flood zones. The insurance can cover expenses associated with flood events, adding more security from the perspective of the lender.
Numerous services offer flood certification. The service will examine known information about the property, including title records to determine the exact location. A representative will compare the information with maps of regional flood zones to determine if the property lies in one or more. The flood certification paperwork will disclose the flood zone status and provide information about the flood zone involved.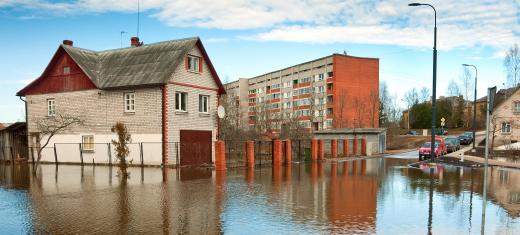 Knowing that a property is in a flood zone, lenders and insurance companies can look up the zone to determine the risk. Some zones flood more often than others or are known for particularly destructive flooding. Borrowers may have difficulty getting loans in these areas because the risk is unacceptably high. Insurance to cover costs associated with flooding will also be very high. Access to grants and other financial assistance may also be limited for buyers and owners in a flood zone. For investors, it can be harder to find tenants for properties located in flood zones.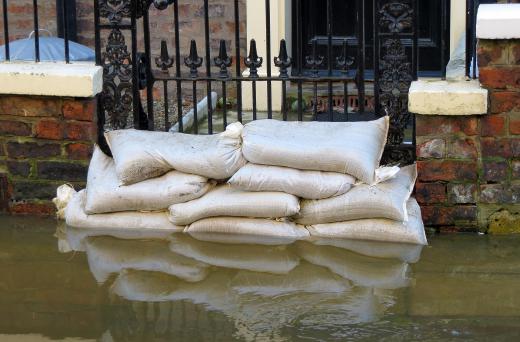 Flood certification is an important thing for property owners and buyers to think about. Some buyers may prefer to buy above a flood plain to save money, increase the chances of getting a loan, and avoid situations like homelessness due to flooding. Buyers may be able to negotiate a better deal on a home in a flood zone if they are armed with information about the property. Being aware of flood zones is also important for evacuation orders, as homeowners need to determine if a property lies within the boundaries of the order.
Homeowners should keep their flood certification in a safe place, along with other documents pertaining to the property like copies of the title and insurance policy. In the event of a loss, the homeowner can contact the company that originally issued the certification to request a replacement. In some cases, the company may need to assess the property again, as flood zones are periodically updated, and it will want to make sure the information is still current.
AS FEATURED ON:
AS FEATURED ON:

By: Jaroslavs Filsh

Flood certification documents tell whether a property is in a flood zone.

By: Ronald Hudson

Areas declared as flood zones either flood frequently or are prone to particularly destructive flooding.