What Is Fixed-Price Conveyancing?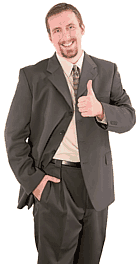 Conveyancing, in general, is the transfer of property from one person or legal entity to another. It can also involve the transfer of property that has outstanding loans, such as mortgages on homes and commercial buildings, and property with undischarged lien debt connected to it. Fixed-price conveyancing is an offer by attorneys and conveyancers that says that they will perform the conveyance process for a fixed fee, regardless of the value of the property, and with no hidden charges added later.
In the United States, real estate property transfer is largely handled through the legal services of banks that hold mortgages or the personal attorneys of involved parties. In nations such as the UK and Australia, conveyancers who are not actual attorneys often perform the role. Conveyancing can also involve property not defined as real estate, including the legal transfer of bulk commodities, such as fuel, water, and electricity.
Many conveyance law firms or conveyance services involved in property transfer make the claim of offering guaranteed fixed-price conveyancing, but this is not always true. Fine print in a contract exchange may state that the right is reserved to charge additional fees if something unusual occurs in the transfer process. It's also possible in some jurisdictions for individuals to do a legal title transfer almost entirely on their own. In this case, hiring a conveyancing firm to fill out and file the proper legal forms with the government may be all that is required, and should come at reduced cost.
One of the many early decisions to be made when involved in a mortgage transfer or lien transfer is how much to pay for expert understanding of property law. In Australia, the Conveyance Act of 2006 allows non-lawyers to perform the service under certain restrictions. While using them may be less expensive than a traditional law firm, clerks are often tasked with the duties, and, if anything goes wrong in the process, they are legally required to refer their clients to a qualified lawyer. This is why many conveyance firms have an advertised policy of retaining a law firm for unseen eventualities. If a conveyance completion enters difficult territory, a conveyance service essentially becomes a middleman between the buyer and a law firm, resulting in excess and unnecessary costs.
There are many legal ramifications for special conditions of property transfer that can affect fixed-price conveyancing as well. The conveyance fees to buy property or sell property can be affected by sale conditions, including if the property is being offered through an auction, or if the purchase is being used as a business investment which affects capital gains taxes for the buyer. Preexisting property conditions can also affect fixed-price conveyancing fees, such as the discovery of outbuildings on the property that are not up to building codes, or a home that was privately built and does not conform to building codes. If the property title is lost or if the property boundaries are inaccurate or intruding on to neighboring property, this can also involve legal issues that take considerably longer to resolve.
Fixed-price conveyancing is common in the conveyancing market, and property transfer is one of the largest forms of routine, day-to-day business. Due to this fact, local jurisdictional laws have a tremendous amount to say about how it must be properly conducted. Everything from zoning regulations to taxation and building codes must be considered in offering fixed-price conveyancing, so there can be a reasonable expectation of profit from the service. As well, national laws are continually updated to address problems with conveyancing, such as the Land and Conveyance Law Reform Act of 2009 in the UK. Though prices vary from firm to firm, many fixed-price conveyance offers are designed to be internationally competitive, as are those of New Zealand, to attract foreign investors into local property markets.


Businessman giving a thumbs-up