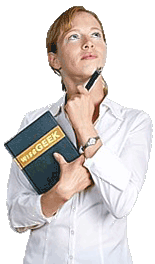 Fenton house is a historic house, built in the late 17th century in Great Britain, located in Hampstead, a suburb of northern London. It is a part of the National Trust of that country and is preserved as a museum and place of historic interest. There are several other historic homes also known as Fenton House, such as historic homes in Montana and Oregon in the United States and another English home in Fenton, England. A restaurant in Fenton, Michigan and a bed and breakfast inn in Cape Town, South Africa also share the name. The most well known, however, is the house in Hampstead and this is generally considered to be "the" Fenton House.
Although the exact date is unknown, the two story brick home was built between 1686 and 1689. It is a fairly large house with a square footprint, constructed of deep red brick and with numerous eight paned windows. The roof is steeply slanted with attic windows contained by dormers. Originally, the floor plan was laid out with four rooms separated into quadrants, but later alterations changed this. A colonnade, on the south side of the house, was added later as well as a greenhouse. A large manicured lawn and a sizable, well kept walled garden, the largest private garden in Hampstead, is also part of the estate.
The house is named not for its original owner, but for a later buyer, Philip Fenton, who purchased the property in 1793. The exterior of the house has remained relatively unchanged since its construction, but successive owners periodically updated and made changes to the interior. In 1936, the home was purchased by Lady Katherine Binning, who filled the house with collections of fine porcelain from several countries, needlework, and furniture, particularly from the Georgian period. She willed the house and its contents to the British National Trust, and upon her passing, the property and her collections became part of the historic catalog of that country.
Maintained as a museum, the house contains a collection of historic musical instruments, mostly of the keyboard family. Many of these instruments are maintained in working order and were donated to the National Trust in 1937 by Major Benton Fletcher. It was his desire that these instruments continue to be used by music students, a practice that continues today, and regular concerts are given at the estate. The Fenton House and its estate is open to the public on a limited basis, and numerous tours are available.


Woman holding a book