Fenretinide is an older drug that is a synthetic retinoid derivative related to Vitamin A. It is also known as 4-hydroxy(phenyl)retinamide, or 4-HPR. This drug has been found to protect against recurring breast cancer in pre-menopausal women. Unlike many drugs used in cancer treatment, it is relatively non-toxic to humans. Fenretinide is also being tested to treat a form of blindness.
Vitamin A has several different roles in the body. It functions as a vitamin used by the eye's retina. In addition, it is converted to a class of compounds known as retinoids that serve a variety of roles in mammalian physiology. Some of the functions are related to cell growth and division that could conceivably play roles in carcinogenesis. For instance, retinoids regulate the spread of cells, their differentiation into particular tissues, and apoptosis—programmed cell death.
Fenretinide is being investigated as a possible treatment for a number of cancers. One of the most well known studies involved treating women for five years with fenretinide who had suffered from breast cancer. Pre-menopausal women were statistically significantly less likely to develop a second bout of breast cancer. This effect was still seen in these women fifteen years after the drug was administered. Unfortunately, post-menopausal women had an increase in the number of second bouts of breast cancer.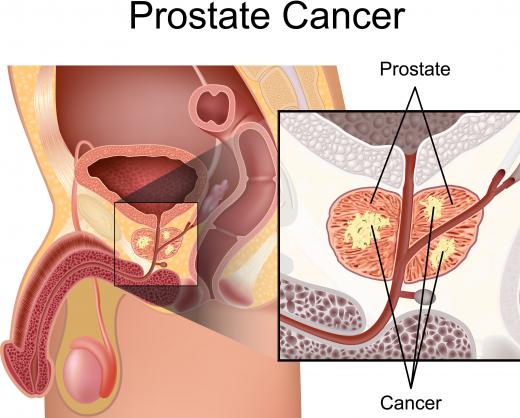 The mode of action of fenretinide in treating breast cancer is to induce apoptosis of the cells, causing them to die. This retinoid has an advantage in treatment when compared with the breast cancer treatment drug taxol. Some breast cancer cells respond to estrogen, while others do not. Taxol only affects the ones that respond to estrogen, while fenretinide affects both classes of cells. In men, this drug is used to prevent prostate cancer.
In the United Kingdom, the patent for fenretinide had been allowed to expire. It was found to be effective against several rare childhood cancers. Cancer Research UK was given an orphan drug license by the United State's Food and Drug Administration (FDA) and the European Commission. This is an exemption that allows the drug to be used, even though there is no longer a valid patent for it.
As of 2010, fenretinide is in advanced clinical trials for treating age-related macular degeneration, the most common cause of blindness in older people. Studies have found that this drug appears to block the formation of a toxic by-product of vitamin A. It also helps reduce the growth of leaky blood vessels and helps reduce inflammation. If this drug is successful, it would be a substantial advance in curing blindness.
AS FEATURED ON:
AS FEATURED ON:

By: olezzo

Post-menopausal women administered fenretinide had an increased recurrence of cancer,.

By: peterjunaidy

In men, fenretinide can be used to help prevent prostate cancer.

By: ChmpagnDave

Fenretinide might help to treat age-related macular degeneration, a common cause of blindness in older people.

By: Frantab

Fenretinide has been found to be effective against several forms of rare childhood cancer.