What Is Facial Mesotherapy?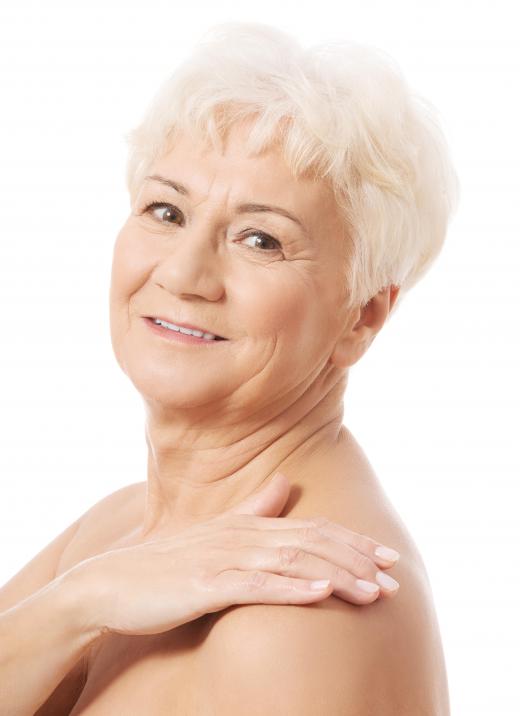 Facial mesotherapy is a type of beauty treatment that utilizes injectable nutrients to rejuvenate skin over a course of several treatments. The treatment is based on a cellulite and weight loss treatment popular in France where a mix of vitamins and medications are injected underneath the skin to melt fat. Facial mesotherapy is typically done in high-end spas around the world utilizing the same principles. The contents of the injection vary greatly by provider, as do the results.
This beauty treatment is based on the idea that injecting vitamins, minerals, and amino acids directly into the skin, rather than taking the same ingredients orally, vastly increases the benefits. Facial mesotherapy is performed by injecting a mix of ingredients into the mesodermal layer of the skin, particularly around the eyes, mouth, and into the cheeks. In general, the treatments are considered relatively painless, due to the incredibly small size of the needle used. For full results, providers typically recommend five to eight treatments close together, and then touch up treatments a few times per year.
Mesotherapy was developed in the early 1950s by a French doctor in an effort to treat physical injuries and infectious diseases. In time, it was hypothesized that injecting certain medications into the mesodermal layer melted the fat underneath it, resulting in weight loss. This theory was the basis for mesotherapy for cellulite and weight loss, and the treatments have since become popular throughout France. As of 2011, they are slowly becoming available throughout the rest of Europe and the United States. From this treatment, facial mesotherapy was developed based on the same principle of injecting ingredients into the mesodermal layer. Despite this, the ingredients used in facial mesotherapy do not contain medications.
In most countries, facial mesotherapy is provided by high-end salons and, in some cases, as a natural treatment by plastic surgeons. In the United States, a medical license is not required for a person to provide facial mesotherapy to clients. While the contents of the injection are vastly different from the original mesotherapy for cellulite, the same chemical injector, often called a meso-gun, is used for the injections.
The actual makeup of the injections varies drastically by provider, which contributes to the lack of studies on the actual effectiveness of this treatment. A variety of liquid vitamins, essential amino acids, plant extracts, and collagen-production inducing minerals are common. The treatments are meant to help firm the skin, reversing the signs of aging. Some providers claim that facial mesotherapy can make skin appear brighter and clearer. Despite this, none of these claims have been proven as of 2011.


By: Piotr Marcinski

Facial mesotherapy may help skin appear brighter and clearer.

By: armina

Facial mesotherapy uses injectable nutrients to rejuvenate skin over the course of several treatments.

By: Andrei Tsalko

The contents of the injections used for facial mesotherapy may vary by provider.