Expungement is the destruction of a criminal record or an entry in a criminal record. People sometimes use this term when they mean "record sealing," to refer to making a criminal record generally unavailable. When a record is truly expunged, however, it is completely destroyed and cannot be made available again. Sealed records, on the other hand, can be unsealed, and may in fact be opened to comply with specific requests. For example, a sealed juvenile record might be used in the sentencing evaluation of an adult offender.
The process of expungement is civil in nature, with the person who wishes to have a record or records expunged approaching the court to request that the record be destroyed. If the request is granted, the material is destroyed and removed and the event is treated as though it didn't happen. Someone who was arrested for shoplifting as a teen who had the record expunged, for example, could legally say that he or she was never arrested, if asked on a job application. There may be certain cases in which people are required to disclose the nature of expunged records, however.
There are some requirements which must be met for an application to be granted. Felonies can be extremely difficult to expunge, and in some jurisdictions and situations, they cannot be expunged at all. In most cases, someone must generally be a first time offender with a good record.
There is also usually a waiting period. Someone cannot, in other words, receive a guilty sentence and then turn around and file for expungement. Instead, several months or years must elapse before the application can be filed. The judge can opt to deny the request for expungement on the grounds that the person does not have a good record, that the offense was repeated after the initial offense, and for other reasons.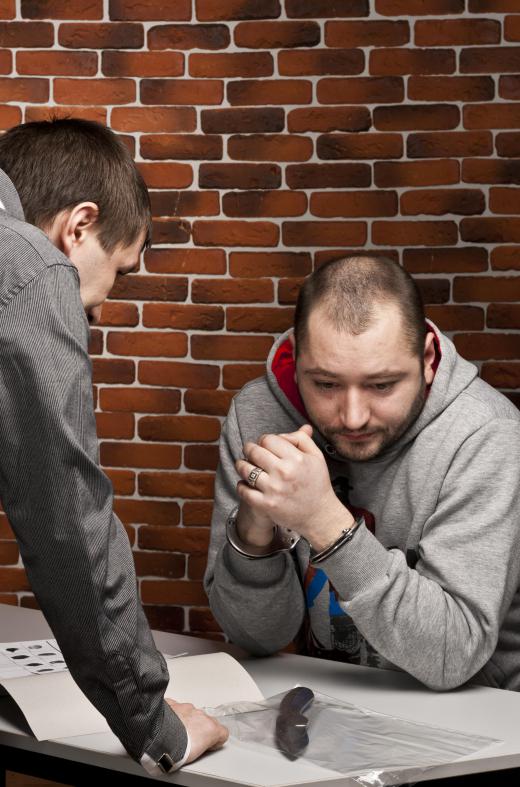 In the case of record sealing, aspects of someone's legal record can be placed under seal, which means that they are not generally available. A sealed legal record used to be literally sealed with a mark, explaining the origins of the term. As with expungement, the offenses in the record are treated as though they never occurred. However, a sealed legal record can still be accessible to certain people, such as law enforcement, by request. In some regions, records which have been sealed for a set period of time may be automatically expunged.
The laws about sealing and expungement vary by region and crime. People who are interested in removing adverse events from their criminal records should discuss their options with a lawyer. There may be several options available and a lawyer may have specific advice for the client.


By: jinga80

An expungement may allow an arrest to be removed from an individual's record.

By: Brian Jackson

Once an arrest has been expunged, it doesn't need to be reported on applications.

By: Steve Lovegrove

Expungement could remove an arrest for a minor charge, such as shoplifting, that was committed when someone was younger.

By: donserhio

An arrest may be expunged if it is discovered law enforcement used questionable means to obtain a conviction.

By: Monkey Business

Expungement is more likely to be granted if the offense was committed while a person was underage.

By: Kadmy

The expungement process cannot be used for incidents of vehicular assault or manslaughter.