What is Engineered Wood Siding? (with pictures)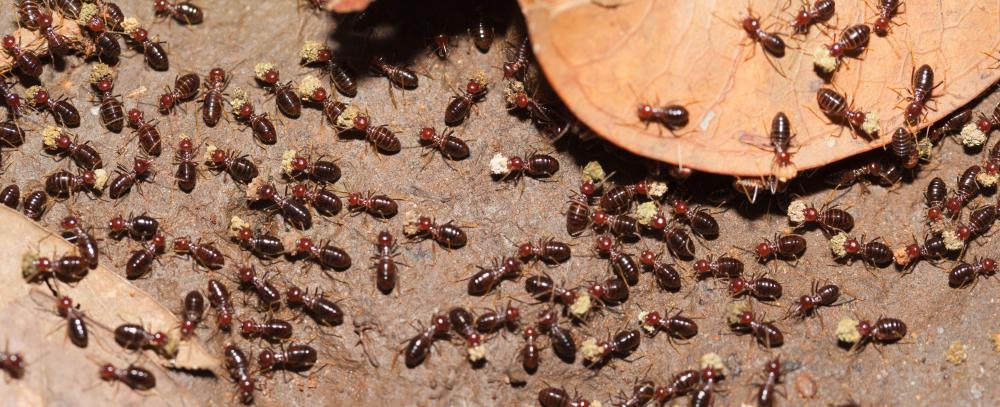 In recent years, engineered wood siding has become a widely used alternative to traditional wood siding. This type of siding is built to have fewer flaws and be more resistant to deterioration, while also being less expensive to install and maintain. Engineered wood siding is manufactured using natural wood powder, chips, or strands that are treated with an anti-fungal agent and glued together to make a solid piece of material. This type of material is usually resistant to termites and rot, while having durability and strength that is often superior to natural wood. Engineered wood siding typically has a natural wood-grain appearance and is often available in many different pre-finished colors.
Traditional wood siding is usually expensive to purchase and often requires frequent and costly maintenance as well. Engineered wood siding is generally less expensive to purchase and maintain due to its rot and termite resistant components. This type of siding is often much easier to install as well, because of its lighter weight and self-aligning design. Engineered wood siding is designed to give the appearance of natural wood by having a rough grain on its exterior side. Engineered wood trim and fascias boards are also available for additional uses. Once installed, this siding provides the natural look and feel of traditional wood siding while offering many of the technological advantages of a laboratory engineered product.
Many builders choose engineered building products in order to reduce construction costs and save on installation time. Engineered wood siding typically costs about half as much as traditional wood siding and can be ordered in wide variety of ways from pre-primed and ready-to-paint, to pre-finished in multiple stain or paint colors. In addition to offering good value and durability, engineered wood siding is also considered to be an environmentally friendly building material due to the fact that less whole wood is used in the manufacturing process.
When engineered wood siding first began to be manufactured, there were a number of moisture-related problems that occurred after the siding was installed. The majority of these problems were the result of poor manufacturing and installation processes. Improvements in both manufacturing and installation methods have significantly reduced the number of moisture-related problems associated with this type of siding. Manufacturers typically offer a 30-year warranty on engineered siding to assure potential customers of their product's value and durability.
Engineered wood siding is designed to resist termite infestation.

Unlike engineered wood siding, traditional wood siding may be susceptible to mold.