What Is Direct Debit Insurance?
Direct debit insurance is the protection offered by many financial institutions for using a debit card. Similar to credit cards, debit cards allow consumers to make cashless purchases and payments. They differ in that they are usually linked to some type of cash account, such as a checking account. Direct debit insurance protects the cardholder against unauthorized purchases.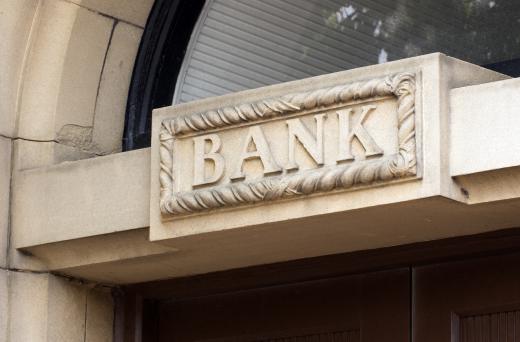 In order to dispel some of the perceived risk that is associated with the use of direct debit cards, financial institutions offer direct debit insurance. Coverage limitations and regulations may vary depending upon the issuing financial institution. Most require that suspicious purchases and unauthorized transactions be reported within a certain time frame. The cardholder is usually reimbursed for purchases that were made without his knowledge or authorization.
If a debit card is misplaced or stolen, direct debit insurance will usually cover any unauthorized transactions as long as the incident is reported in a timely manner. Usually the bank will cancel the misplaced or stolen card and issue a new one, but in the meantime the account holder is protected from having his account liquidated. Since a direct debit card deducts actual funds from an account, the risks associated with having a debit card stolen can be higher than that of a credit card.
Some direct debit insurance provides warranty and price protection on purchases. The manufacturer's standard warranty may be extended for a certain amount of time. With price protection, if a lower price is found on the same item within a certain time frame, the cardholder is reimbursed for the difference. There are also some insurance programs that will allow cardholders to obtain a refund on purchases they weren't satisfied with.
This type of scenario occurs when the retailer refuses to give a refund to the cardholder and the item is clearly defective or some sort of exchange is needed. Some stores do not accept a debit or credit card transaction statement as proof of purchase. Others have a strict refund and exchange policy that the cardholder may not be able to adhere to. Usually some sort of dispute process is initiated and limits on the amount that can be refunded apply.
There are financial institutions that provide security and identity theft monitoring as a part of their direct debit insurance. This helps protect the cardholders against unauthorized uses of their cards and provides them with access to any changes in their financial information. Some customers are able to set up specific passwords for online purchases, which further helps reduce the risk of fraud.


By: Andres Rodriguez

Direct debit insurance covers any unauthorized transactions in the event that a debit card is lost or stolen.

By: Pefkos

Direct debit insurance is offered by institutions such as banks, protecting the debit card holder against unauthorized purchases.