What is Design Flexibility?
Design flexibility is a characteristic of product design that makes it possible to respond to new concerns or questions that may arise during the development of a new product. The idea behind maintaining this type of flexibility is to remain open to data acquired during the development process, and make use of that data to refine or adapt the product. Doing so can sometimes lead to identifying a secondary market or markets in which consumers will be attracted to the new offering, increasing the profits earned from the product.
The use of design flexibility is common with the creation and refinement of just about any type of product. Companies that create and manufacture design software often include tools to aid in identifying and evaluating different variables that may be of interest to businesses that use the product in their own product development processes. For example, the software may be able to utilize collected research data to determine that a new dishwashing liquid that is under development would be more attractive to consumers if it were offered with a peach scent rather than lemon. By identifying the variables and then running simulations of the results, companies can broaden the appeal of the new products and generate more income.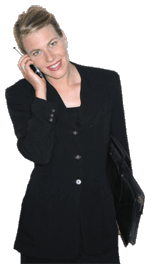 One of the requirements of the design flexibility process is that every individual involved in the product development be open to the incorporation of new ideas that may change the original vision in some way. Achieving this type of design team flexibility can be difficult to manage, especially with employees who are heavily invested in the product in its current incarnation. For this reason, the process of evaluating new data and relating it to the product may take some time as more team members begin to see the potential of making some adjustments in their perceptions of how the product should work and which consumers will desire to own that product.
In addition to product design flexibility, the same general concept can be applied to the organization of a business operation. By remaining open to the possibilities discovered as the basic organization structure is drafted, business owners and planners can often encounter some aspect of the basic design that leads to enhancing the efficiency and functionality of that structure. The end result of this application of design flexibility is a business that operates with a greater degree of proficiency and generates less in the way of wasting time, money or raw materials.
AS FEATURED ON:
AS FEATURED ON:

Businesswoman talking on a mobile phone