What is Demolition Waste?
Demolition waste is all of the various debris created when a structure is destroyed. Many types of demolition waste are potentially valuable and can be harvested for reuse or sale, while other debris must be hauled away for disposal offsite. Some debris created through the demolition of buildings can be hazardous, especially in older structures that contained asbestos and other dangerous materials. Other debris are innocuous at first, but can break down into more hazardous components after being placed in a landfill. Both of these types of demolition waste typically require special disposal or abatement procedures that can add to the overall cost of a project.
Many governments have specific regulations concerning the sorting and recycling of demolition waste. These regulations will often state a percentage of debris that must be sorted through before the rest can be hauled to a landfill or other disposal site. A typical process will involve sorting various debris into large roll-off containers that can then be hauled to a landfill or another facility to be processed further. It is often in the best interests of a construction or demolition company to sort through the debris, as valuable materials are often harvested for reuse.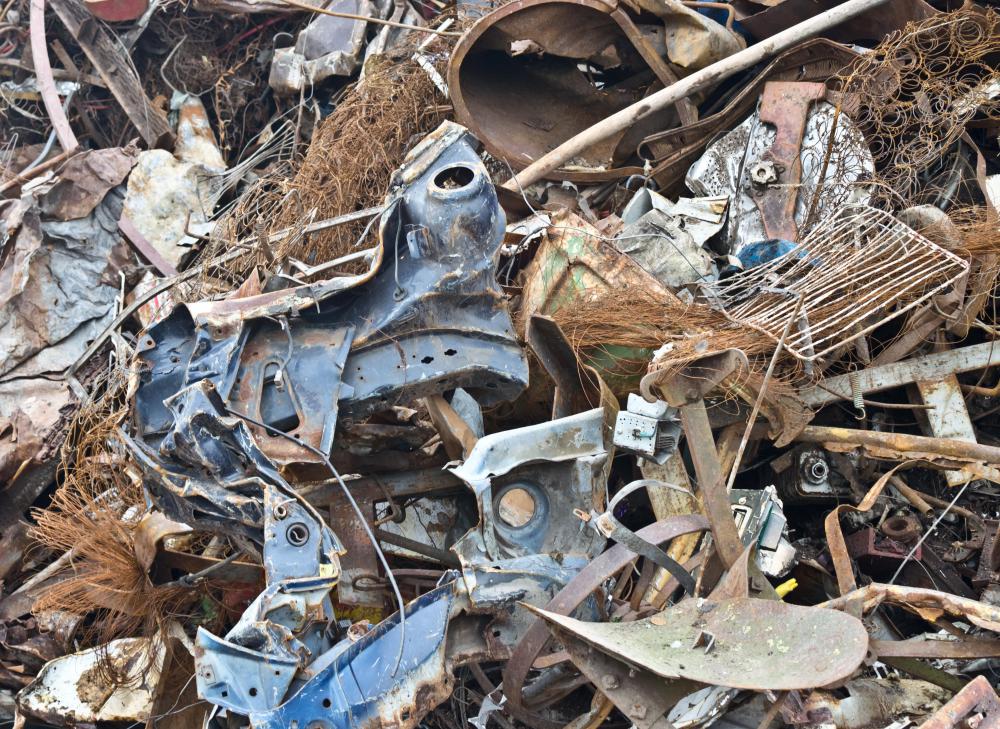 Materials such as bricks, concrete, and wood can often be repurposed for new construction projects. Bricks may be reused or sold as landscaping materials, concrete is often broken down for use as aggregate, and wood that is in good condition may be reused. Particular types of wood, especially hardwoods and very old boards and planks, are often in high demand and can be offered for sale. Old hardwood boards are often repurposed as flooring material, and old beams or planks can be used in new construction for a pleasing aesthetic effect.
Metal objects, such as rebar and pipes, are often valuable as well. The market for scrap metal fluctuates, though it is often economically viable to reclaim metal demolition waste rather than landfilling it. These debris are often cleaned, melted down, and then used to make new objects.
Not all forms of demolition waste are useful, and a large amount of debris is often hauled away for disposal at a landfill. Other materials can actually be dangerous, and government regulations often determine how to deal with them. An abatement process will need to occur prior to demolition in some cases, where materials such as asbestos are located and removed. Other debris, such as plasterboard, can be relatively harmless during the demolition process, but will tend to break down into harmful chemicals once placed in a landfill. These types of demolition waste will often have special procedures and costs associated with disposal.
Some of the debris created when a building is demolished may hold value.

A large amount of demolition waste is often hauled off and dumped in landfills.

Scrap metal from demolition waste can be recycled.