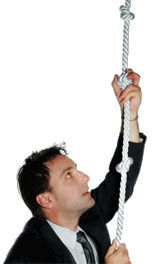 Defeasance is an activity in which a borrower pledges something else as collateral to satisfy the terms of a loan in order to gain full title to the property without actually repaying the original loan. This practice is not necessarily widespread, but it can have useful applications. People usually work with a defeasance consultant when they wish to defease, and the process can become complicated, as lenders want to make sure that their borrowers have sufficient collateral to satisfy the terms of a loan before they will be agreeable to defeasance.
This term is usually used in reference to real estate. In most real estate loans, the real estate itself serves as the collateral for the loan, and the lender holds a lien on the title until the loan has been repaid. When the borrower defeases, he or she finds something of equivalent value to use as collateral. If the lender accepts, the lien on the property is lifted and the borrower owns it in clear despite the fact that the loan has not been repaid.
One of the most common ways to defease is to take out a second mortgage or refinance, and use this to purchase a portfolio of approved securities, such as Treasury securities in the United States, which will satisfy the requirements needed to be considered appropriate collateral. This portfolio is in turn pledged to the lender, and if the lender is satisfied by the terms, the lien on the original property is lifted.
Defeasance does not exactly extinguish debt. The original loan still exists, and must be repaid. Failure to repay the loan can result in the seizure of the portfolio offered as collateral. With defeasance, people simply show that they are able to back the loan with equivalent assets, and that they will have the ability to repay the loan. If the borrower defaults on the loan, the lender will seize the assets pledged as collateral, but the borrower will retain ownership to the property.
People should discuss defeasance with an accountant or financial adviser to determine whether or not it will be a good move for them or for their businesses. It is also important to discuss it with a lender before moving forward, because the lender may have restrictions in place which can limit the borrower's options. A defeasance consultant can help a borrower navigate the process successfully, and make sure that all of the details are covered so that the defeasance will go smoothly.


Man climbing a rope