What is Decompression Surgery?
Decompression surgery is a procedure performed for the purpose of reducing pressure on nerve roots or the spinal cord. The term can also be used to refer to certain types of arthroscopic surgeries on the shoulders, knees, and other joints of the body. This surgery is performed under general anesthesia by a surgical specialist with a support team including nursing personnel and an anesthesiologist. Recovery times vary, depending on the nature of the procedure.
A number of medical issues can lead to the compression of nerves, joints, and the spinal cord. These can include bony outgrowths, stenosis or narrowing, bulging or collapsed discs, thickened joints, and loose ligaments. People experiencing pressure can have symptoms such as numbness, tingling, burning, and a limited range of motion. Medical imaging studies are used to visualize the site and identify the location and source of the pressure.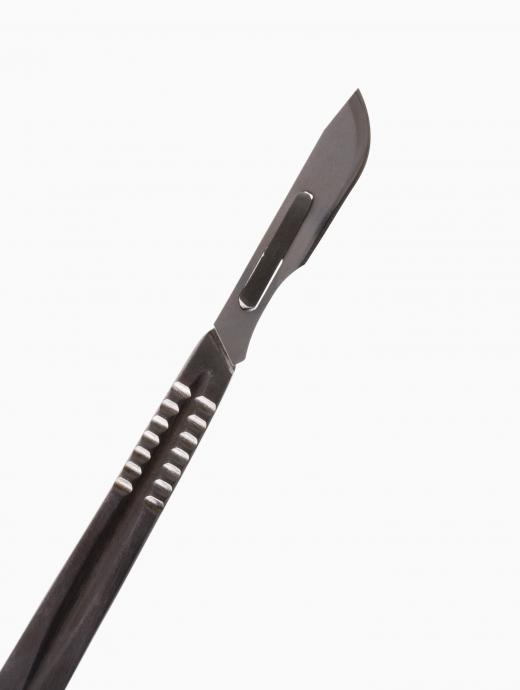 Decompression surgery is usually not the first line of treatment. First, nonsurgical means of controlling or addressing the pressure are attempted. These can include physical therapy, medications to reduce inflammation, and other techniques. If these means are not successful, a doctor may recommend a meeting with a surgeon to discuss decompression surgery. The surgeon will conduct an evaluation to determine whether or not a patient is a good candidate and to collect information that will be used during the surgery to deliver the highest standard of care.
The goal of decompression surgery is to identify and release the source of the pressure, and to stabilize the area so that pressure does not build up again. The surgeon develops a plan before going into the operating room on the basis of imaging studies, physical examination of the patient, and a patient interview. Minimally invasive techniques may be used to reduce the scope of the surgery, reduce healing time, and lower the number of possible complications.
After decompression surgery, patients usually need to rest and they may require physical therapy to assist them with recovery. Physical therapy helps with building up strength so that people are less likely to injure themselves. Patients may also need to relearn certain movement patterns under the guidance of a physical therapist who guides patients to prevent the development of bad habits that lead to further injury. Some people are able to return to normal activity levels after decompression surgery, while others may need to make some modifications to their lifestyles, such as wearing bracing for athletic activities.
AS FEATURED ON:
AS FEATURED ON:

By: iofoto

A scalpel is a small, sharp knife that is used in surgeries to make incisions.

By: Gennadiy Poznyakov

A support team assists a surgical specialist in decompression surgery.

By: Ambrophoto

Physicians typically try physical therapy and medications to reduce a patient's nerve pressure before resorting to surgery.

By: michelaubryphoto

Ice packs may help reduce inflammation after surgery.

By: ArTo

Fractured vertebrae may cause spinal cord compression.

By: Patrick Hermans

Those born with dwarfism often need decompression surgery to widen the spinal canal and relieve cord compression.

By: evok20

Decompression surgery is typically performed under general anesthesia.