What is CSCS Certification?
The National Strength and Conditioning Association (NSCA) is a worldwide organization dedicated to advancing the scientific understanding and application of physical training techniques. The NSCA provides certification to current and future trainers who meet education requirements and pass comprehensive exams. Certified Strength and Conditioning Specialist (CSCS) credentials are highly valued by most employers of trainers and physical therapists, and earning certification can greatly improve a person's chances of finding a job in the field.
A person who wants to earn CSCS certification must first meet the NSCA's prerequisites. In order to sit for the exam, an individual usually needs to possess at least a bachelor's degree from an accredited university. Most future professionals major in physical therapy, exercise science, or another health-related field, but a degree in any subject is sufficient. In addition, test-takers are required to possess current certification in cardiopulmonary resuscitation (CPR) and automated external defibrillator (AED) usage. CPR and AED certification is offered through short courses at many universities, vocational schools, and community and hospital programs.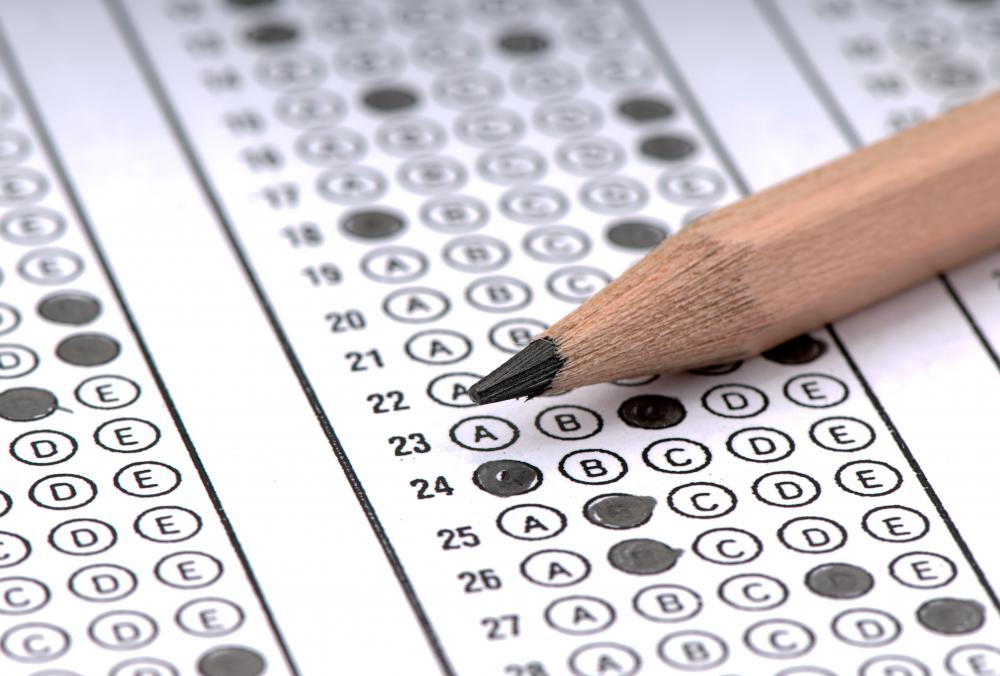 With the appropriate education and training, a person can apply to take the CSCS certification test online at the NSCA website. Tests are offered throughout the year at designated testing centers throughout the United States and in many other countries worldwide. Exams are carefully monitored by proctors who are authorized by the NSCA. Both computer-based and written exams are available at most testing sites.
The multiple-choice CSCS certification exam consists of two main sections: a one-and-a-half-hour Scientific Foundations part and a two-and-a-half-hour practical applications part. The first section consists of 80 questions that test a person's understanding of the principles of exercise science. It includes questions about human anatomy, physiology, biology, biomechanics, and nutrition. The second section is made up of 110 questions that cover clinical techniques employed by therapists and trainers. Among other subjects, test-takers are quizzed on their knowledge of injury evaluation, rehabilitation program design, and strength training.
Earning CSCS certification can be very beneficial in starting or advancing a career in physical training. With CSCS certification, a person is at an advantage when applying for jobs as a private trainer, team trainer, physician assistant, and school athletic department specialist. While certification is not always required for positions in the field, people who have demonstrated their knowledge and dedication by taking the test are generally rewarded with more opportunities for advancement and pay raises.
By: Miriam Dörr

CPR certification is necessary before one can be CSCS certified.

By: Renewer

People wanting to earn CSCS certification must gain knowledge on how to use an automated external defibrillator.

By: uwimages

The multiple-choice CSCS certification exam consists of two main sections.