What Is Crock-Pot® Corn Chowder?
Crock-Pot® corn chowder is a thick soup typically made by adding kernel corn and other flavoring ingredients to a mixture of soup stock and either heavy cream or evaporated milk. The soup mixture is typically heated in this type of slow cooker for between four and eight hours to bring out the flavors. Slow cooker meals such as corn chowder are popular during the winter months and relatively convenient to prepare. Different geographic regions can also have various recipe traditions and ingredients for Crock-Pot® corn chowder.
Just as with other recipes for chowder, Crock-Pot® corn chowder gets its texture and appearance from the use of heavy cream as the soup base. Some cooks prefer to substitute evaporated milk for a lighter soup with less fat. Different slow cooker techniques include mixing in a small amount of corn starch to thicken the evaporated milk, although experienced cooks often caution that it can be easy to add too much corn starch by mistake. A few of these corn chowder recipes may call for water to be mixed with the milk or cream, although many cooks use chicken or vegetable stock instead for this type of Crock-Pot® cooking.
Many recipes for Crock-Pot® corn chowder call for a mixture of canned corn packed in water and canned creamed corn. The creamed corn often adds more flavor to the chowder, and the water-packed canned corn is usually drained before being added to the rest of the mixture. Some cooks prefer to buy and cook fresh ears of corn before slicing off the kernels and mixing them with the other ingredients.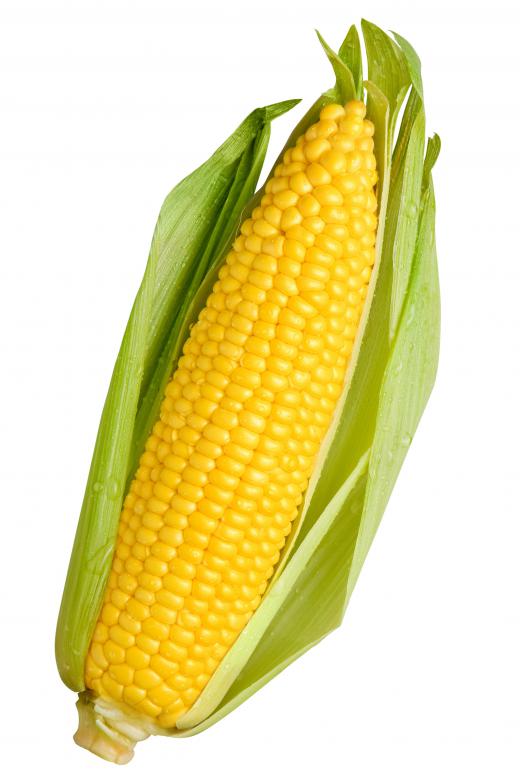 Additional favorite ingredients for Crock-Pot® corn chowder include bacon pieces, potato slices, ham cubes, or mushroom pieces. Some recipes may call for cooked chicken pieces and shredded cheese for a fajita-style Crock-Pot® corn chowder. Popular spices and seasonings added to this Crock-Pot® dish include dill weed, black pepper, and dried parsley. Some cooks also like to mix in cooked vegetables such as carrots, celery, and onions.
The basic process for making this Crock-Pot dinner involves browning the meat of choice and cooking the chopped vegetables until tender. Some cooks prefer to do this recipe step the night before setting the chowder to cook in the Crock-Pot®. These ingredients are then mixed with the cream, soup stock, corn kernels, and seasonings of choice in the slow cooker. Batches of this corn chowder are normally cooked at a medium temperature for about four hours or at a low temperature for up to eight hours.
AS FEATURED ON:
AS FEATURED ON:

Shredded cheese, which is sometimes included in Crock-Pot® corn chowder.

By: rimglow

Corn is a main ingredient in corn chowder.

By: Sea Wave

Some Crock-Pot® corn chowder recipes use a small amount of corn starch as a thickener.