What Is Crock-Pot® Beef Stroganoff?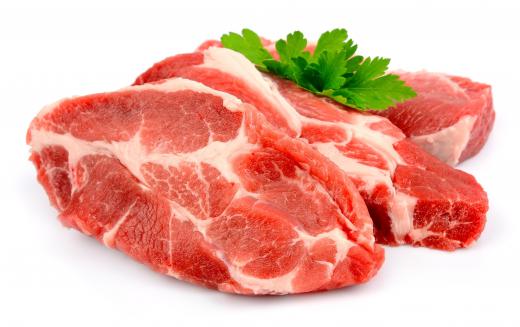 Crock-Pot® beef stroganoff is a slow-cooker version of a classic Russian dish with the same name. Nearly any cut of beef can be used in this dish, although less expensive ones are typically preferred. The traditional creamy sauce found in most beef stroganoff dishes is typically made with a combination of sour cream, condensed soup, or creamy cheeses in this type of recipe. While the beef and sauce are the two main parts of Crock-Pot® beef stroganoff, it also often includes seasonings, onions, and mushrooms. All of the ingredients are cooked together for several hours, and then served over rice or noodles.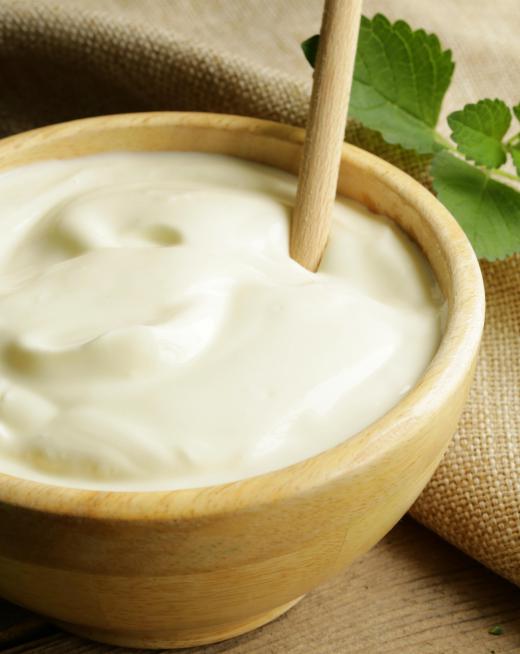 The type of beef used in Crock-Pot® beef stroganoff varies by personal preference and recipe. Most often, chunks of stew meat are used, although large roasts can be either cut into chunks before being placed in the slow cooker, or cooked whole and then shredded into the creamy sauce. Ground beef is a popular option for this dish as well, and is especially ideal for instances where there is not enough time to allow the Crock-Pot® beef stroganoff to cook for several hours. This is because the ground beef version can typically be ready in one to two hours as long as the meat is browned first.
What sets beef stroganoff apart from other dishes is the creamy, almost tangy, sauce in which the beef is cooked and served. For the slow-cooker version, this sauce is often made from a mixture of cream cheese and sour cream. In recipes where only the former is used, lemon juice or another acid is often added to make up for the flavor of the missing sour cream. Some versions call for creamy, condensed soup in place of or in addition to these two ingredients. Mushroom and onion varieties are most popular, as they tend to contain some of the flavors that are often added to traditional beef stroganoff.
The seasonings used in Crock-Pot® beef stroganoff vary based on a person's preference and the ingredients used to make the sauce. Worcestershire or soy sauce is often used to add depth to the dish, and garlic, mustard powder, and black pepper are common additions as well. While it can simply be served as beef in a creamy sauce, the addition of sauteed fresh onions and mushrooms is popular.
Once all of the above ingredients are in the slow cooker, the cooking time varies drastically. On low and using smaller pieces of cut up beef, Crock-Pot® beef stroganoff will typically cook on low for six to eight hours or on high for three to four. When the beef is cooked as a roast, it usually requires eight to 12 hours on low or four to eight hours on high.
After the cooking process is complete, Crock-Pot® beef stroganoff is served over some kind of starch and garnished with fresh herbs. Buttered egg noodles and long-grain white rice are two of the most popular options, and tend to go well with the creamy sauce. As this dish can look a little bland, fresh herbs such as chives and parsley are often sprinkled over top to add a small amount of flavor and to make the dish more visually appealing.


By: margo555

Any cut can be used to make beef Stroganoff.

By: dream79

Most Crock-Pot® beef stroganoff recipes call for sour cream.

By: Leticia Wilson

A beef stroganoff can be cooked in a Crock-Pot on high for 3 to 4 hours or on low 6 to 8.

By: robynmac

Mushrooms may be used as seasoning in Crock Pot beef stroganoff.