What is Credit Card Payment Protection?
Credit card payment protection offers insurance coverage for money owed to a credit card company. Also known as credit card payment insurance or credit shield, plans vary depending on circumstances and the credit card company. Payment protection covers relatively extreme life situations, such as loss of work, illness, injury, and death.
The most common types of credit card payment protection cover disability, involuntary unemployment, death, and property. Insurance plans for disability and loss of work typically cover monthly credit card payments. Credit card life insurance plans usually cover the unpaid balance on the card. Property insurance covers payment for a product or service.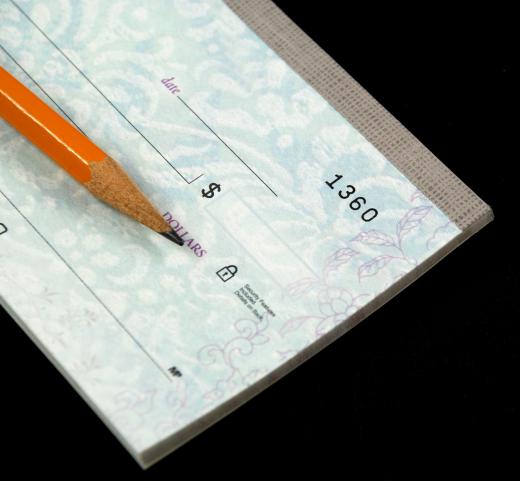 Unemployment protection comes into play when a person loses his job, but there is at least one major stipulation. The unemployment must be involuntary and does not cover resignations or willfully leaving a job. As with most types of unemployment insurance, payments under these circumstances usually have strict guidelines. A time limit of one to two years typically restricts how long these benefits are paid.
Activating credit card payment protection due to disability also comes with restrictions. The credit card company may only offer coverage for specific types of disability, and this varies from plan to plan. Credit card insurance payments with this type of plan may last one or two years, but rarely continue any longer.
The amount of the monthly payments paid by credit card protection insurance varies from plan to plan. Insurance for disability or job loss may pay only the minimum monthly payment, and interest on the unpaid balance will still accrue. In this case, credit card insurance protection may do little to lower the credit card balance. Individuals with high card balances may still have heavy debt despite opting for the insurance coverage.
Another type of credit card payment protection, called credit card life insurance, covers the death of the credit card owner. This type of card payment protection plan pays the entire balance due on the credit card when the customer dies. In many cases, these plans require the credit card company to be the beneficiary of the credit life insurance plan.
Property insurance coverage typically comes with the credit card and insures purchases charged on the card. These plans may require specific conditions for refunding money on an item. One common reason for using this type of insurance would be to dispute a charge for damaged merchandise. This type of payment protection is for a one-time payment rather than paying the credit card bill or balance.
AS FEATURED ON:
AS FEATURED ON:

By: Albert Lozano-Nieto

Some people may choose to mail checks to make a credit card payment.

By: tarte1987

Credit card life insurance plans usually cover the unpaid balance on the card.