What is Credit Analysis? (with pictures)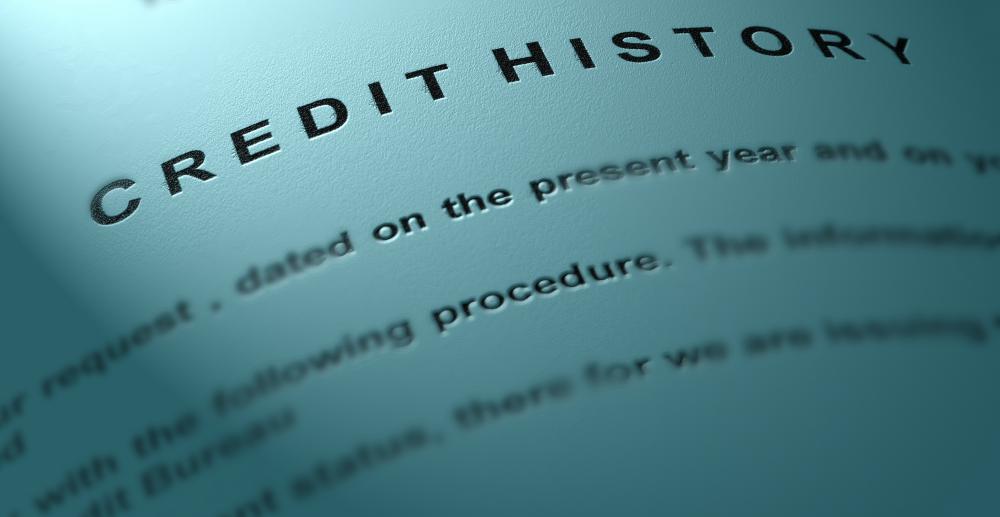 A credit analysis is a process that creditors use to determine whether an applicant should be permitted to borrow money, either in the form of a loan or the generation of debt. In cases where creditors are in favor of issuing credit, this process can also be used to determine how much credit to grant. Such processes are used to determine the creditworthiness of both individuals and businesses.
Any entity that is interested in receiving credit or a loan can be subject to a credit analysis. The purpose of this process is to assess whether or not a potential borrower can afford to repay the debt and whether he is likely to do so. This determination is often made by a credit analyst or a credit analysis department.
There are a number of items that are usually reviewed in a credit analysis. One of them is income. A creditor almost always wants to know about a borrower's sources of income and the amounts that are received. Even if a borrower appears to have enough income to cover the amount of the payment installments, credit can be denied. This is because the borrower may have too much existing debt.
A credit analysis also commonly considers expenditures. Creditors generally assess what debts a potential borrower is responsible for. A borrower may have a large income, but if a large portion of it is needed to make payments to existing creditors, this can be viewed as reducing the chances of repayment for other lenders.
Another reason that a credit analysis may be unfavorable despite the amount of income is due to instability. A person may have sufficient resources for repayment at the moment, but perhaps he has not been on his job for long or he has a history of changing jobs. This can cause creditors to assess the person as being at high risk for defaulting on his payments.
A credit analysis also generally looks at payment history. Creditors usually consider a potential borrower's habits when paying his bills. If the potential borrower has a history of not paying certain bills, of missing payments, or of making late payments, his credit analysis may be unfavorable.
The reason that credit or a loan is needed may also be assessed. A person may technically be able to afford payment installments, but many creditors believe that payments for certain things should not exceed a certain percentage of a person's income. For example, a person may be looking for a home loan. He may be able to afford the mortgage payments, but doing so may require 60% of his income. The potential lender may, however, have a rule of not issuing home loans when repayment exceeds 20% of a borrower's income.
When a person is planning to borrow, there are things that he can do to make himself a more favorable candidate for credit. Among other things, a borrower should make sure that all payments for existing debt are made on time and that all accounts are in good standing. Smaller debts should be paid off, if possible, to reduce the amount of debt the borrower is responsible for. Some of these things may take time and borrowing may need to be delayed, but it is possible to improve one's creditworthiness.
A credit analysis often looks at payment history.

Using credit analysis, even if a borrower appears to have enough income to cover the payments, credit can be denied.