A cream lotion is a form of emollient, a substance that soothes and smooths the skin while bringing back its moisture. Just like traditional lotion, it has low to medium viscosity and is intended to be used on unbroken skin. Cream lotion is not formulated to heal skin ailments such as acne, rashes or dark spots; it is specifically made to prevent skin from drying. Aside from being a skin care product, it also is considered to be a cosmetic, especially when used as face cream.
Cream lotion is popular as a moisturizer among the aging and aged population. Unlike traditional lotion, however, it is not often used all over the body. It is more similar to gel lotion in terms of application procedure, because it usually is applied using one's fingers or palms.
Cream lotions sometimes are used to aid in massage and foreplay, though it is usually not manufactured or well-suited for these purposes. Massage oils are oilier than cream lotion. It is common for people to use cream lotion instead if they dislike the greasy feel of massage oil.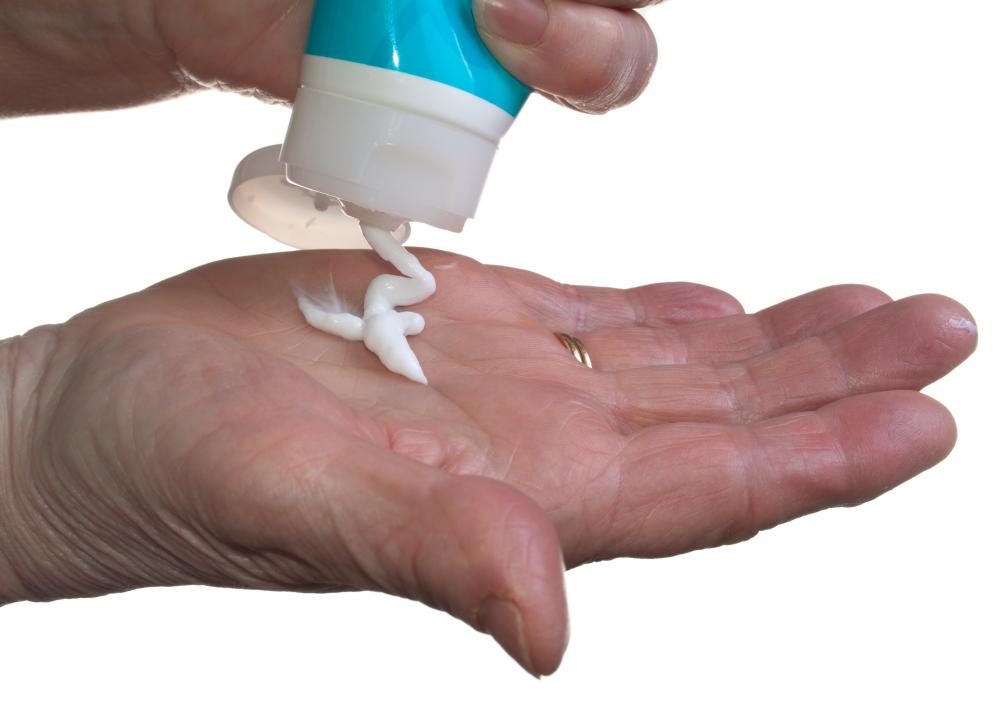 The major ingredients of cream lotion are oil and water. The solution also contains an emulgent, a purifying substance to bind the two ingredients together. Other ingredients depend on the cream's specific usage and function. In many cases, it contains fragrances, petroleum jelly, dyes, preservatives and stabilizing agents. The fragrance of lotion varies from subtle to heavy, and it also can be acquired with no fragrance at all.
Cetyl alcohol is a common ingredient in cream lotion and other skin care products. It's often used as an emulgent. Although most people can use products containing cetyl alcohol with no ill effects, some might experience a mild to severe allergic reaction.
Creams also are known as thick lotion. They are mostly non-greasy, but this also might vary. Cream lotion used as a skin care product is greasier compared to one that is used as fragrance lotion or cosmetic body cream.