What is Cosmetic Limb Lengthening?
Cosmetic limb lengthening, also known as CLL or leg lengthening surgery, is a procedure that is most often used among those suffering from dwarfism. The cosmetic limb lengthening procedure is based on the human body's natural tendency to heal itself. An orthopedic surgeon breaks the patient's shin bones and femurs until they begin to generate new bone. Each time the bones begin to heal, they are broken again to make them longer. Metal screws in the legs are also used to gradually increase the distance between the bones while allowing new growth to occur over a period of several months. The growth of bone and muscle tissue is typically about one millimeter per day and can add between two and seven inches total to the patient's height.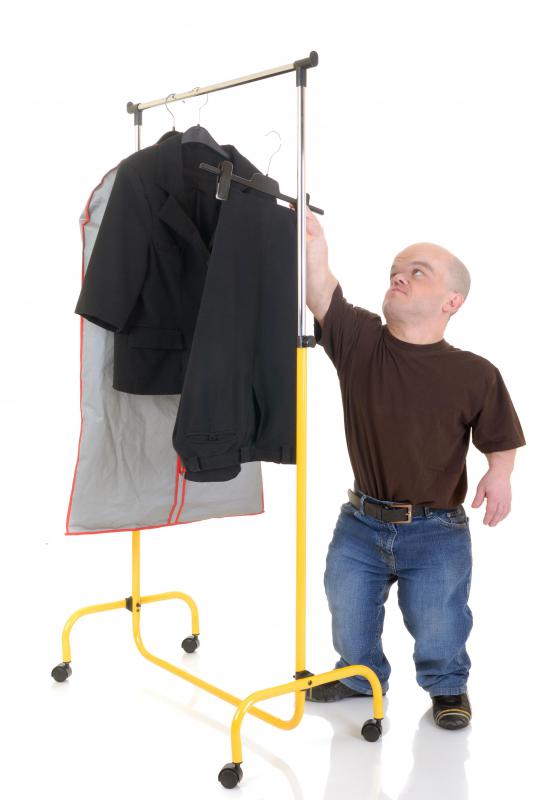 The decision to undergo cosmetic limb lengthening should not be taken lightly. Recovery is long and difficult. Patients are required to undergo two or three hours of physical therapy per day. Narcotics are generally prescribed to help patients deal with the intense pain associated with the recovery period, although most people who have undergone cosmetic limb lengthening surgery still say the recovery is the most painful thing they have ever experienced. A wheelchair, walker, and/or crutches will be needed until the patient regains full mobility. Long term nerve and vascular damage are among the more serious complications associated with the surgery.
Among those suffering from dwarfism, cosmetic limb lengthening is a highly controversial issue. Many people suffering from dwarfism believe the operation is not worth the trouble and that those considering the procedure simply need more support to deal with the effects of their disability. In fact, the advocacy group Little People of America has taken an official position against the procedure.
In recent years, there has been an increase of people who do not suffer from dwarfism who are interested in cosmetic limb lengthening. Some surgeons will now perform the operation on women who are under 62 inches tall or men under 67 inches tall. However, these people must undergo an intensive psychological evaluation to make sure they are mentally equipped to deal with the trauma of the surgery. In addition, the cost of limb lengthening surgery done for non-medical reasons is not covered by insurance. Patients can expect to pay as much as $200,000 US Dollars in total for the surgery and related rehabilitation expenses.
By: Nolte Lourens

Cosmetic limb lengthening is a highly controversial issue among people suffering from dwarfism.

By: Patrick Hermans

Cosmetic limb lengthening can help to make some everyday tasks easier.

By: iceteastock

Because limb lengthening surgery requires the legs to be broken, a wheelchair, walker, or crutches will be needed.

By: 3dvin

Some forms of dwarfism are genetic.

By: Monkey Business

Recovery from any limb procedure that uses external fixators typically requires several hours of physical therapy each day.