What is Coronary Artery Surgery?
Coronary artery surgery is a treatment for coronary artery disease (CAD), which causes one or more of the arteries that feed the heart to become blocked. Using this surgical procedure, the coronary arteries can be bypassed with a grafted vein so that the heart can pump blood freely. Coronary artery surgery is one of the most common major surgeries performed in industrialized countries. This type of surgery is also called CABG surgery, which stands for coronary artery bypass graft surgery.
Coronary artery disease, or heart disease, occurs when the arteries that feed the heart narrow as a result of plaque buildup. Plaque is a material made up of cholesterol, fats and minerals, which build up on the walls of arteries. As plaque builds up, the arteries become hardened and narrow, impeding blood flow to and from the heart. This reduction in blood flow means that the heart can't always get enough oxygen, leading to a kind of chest pain called angina. If blood flow to the heart becomes completely cut off, a heart attack can occur.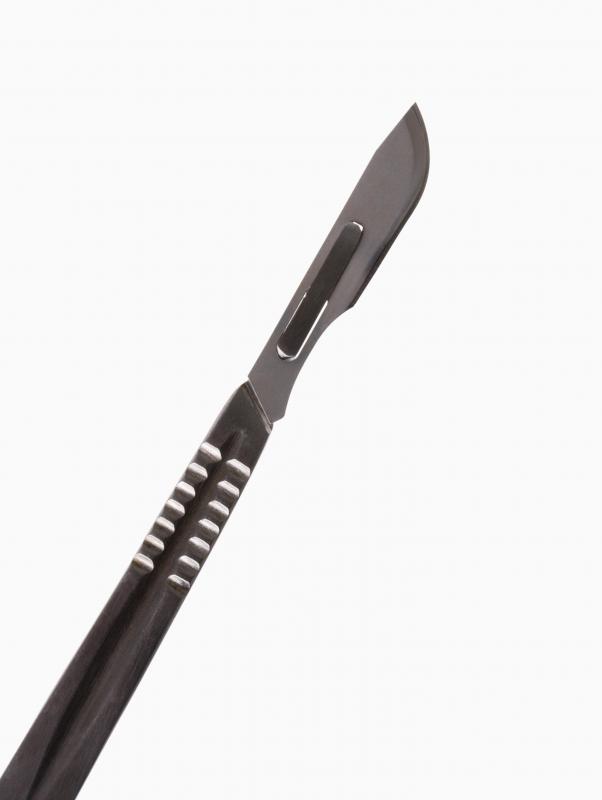 Arteries that are only partially occluded can be repaired with angioplasty, a surgical procedure in which plaque is removed from the affected arteries. Sometimes, the arteries are so severely damaged that an angioplasty is not a viable solution. In these cases, coronary artery surgery to bypass the blocked arteries might be performed. The goals of this surgery are to improve the heart's ability to pump blood, decrease symptoms of coronary artery disease such as angina, reduce the risk of heart attack and allow the patient a more active lifestyle.
Coronary artery surgery is carried out under general anesthetic by a cardiothoracic surgeon. During this procedure, the surgeon will remove a piece of healthy vein from another part of the body; usually a leg vein will be used. The piece of vein is surgically stitched to the blocked artery to provide a bypass for blood that cannot pass through the blockage. To do this, one end of the vein is stitched below the blockage and the other end above the blockage. The entire procedure takes approximately four hours.
After coronary artery surgery, most patients remain hospitalized for four to six days unless complications occur. In about 25 percent of cases, patients experience disturbances in heart rhythm during the first few days after the surgery. This is temporary and is thought to occur as a result of the physical stress that surgery places on the heart. A small number of patients might require additional surgery, usually because of continued bleeding during the recovery period.
After they return home, patients are encouraged to make dietary and lifestyle changes to extend the life of the graft and reduce the risks of further arterial blockage. A diet that is low in cholesterol, saturated fat and trans fat generally is recommended, along with a program of physical activity to improve strength and physical fitness. After surgery, most people can have a normal, active lifestyle, including a return to work.