Consumer debt is a broad term that covers all types of consumer credit that is currently outstanding. This type of debt is usually understood to include any and all extensions of credit that have to do with the acquisition of goods that are considered consumable and subject to depreciation over time. Except in extremely rare cases around the world, consumer debt is not secured by pledging any type of collateral to back the debt.
Perhaps the most common type of consumer debt in the world today has to do with credit cards. When an institution issues a credit card to a new customer, most formats call for applying a specific credit limit to the card. The credit limit represents the maximum amount of credit card debt that the cardholder can accrue. Any outstanding balance on any credit card is considered to be consumer debt.
Along with credit cards, another common form of this type of debt is the auto loan. Like many examples of a consumer product, an automobile is understood to be an asset that will depreciate in value over time. When the vehicle is purchased using a loan from a bank or other financial institution, the outstanding balance on that loan, including interest payments due, is understood to represent consumer debt.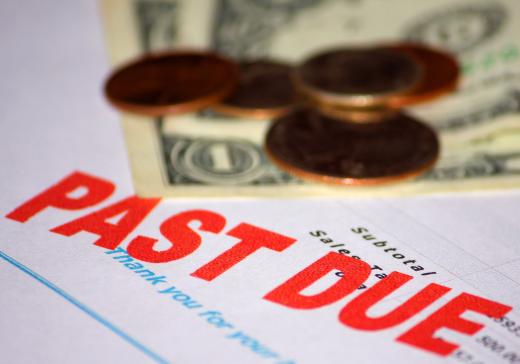 While not as common today as in years past, many local and chain businesses extend short-term credit on customer purchases. This type of credit is also classified as a form of consumer debt. Whether the debt is in the form of a tab at a local coffee house or restaurant that is paid monthly, or in store financing for household appliances, these types of purchases are seen as the financing of consumable products or consumer goods that will depreciate in value over time.
It is not unusual for any household to carry some type of consumer debt at any given time. In fact, may analysts understand that the level of consumer debt, when maintained within certain limits, functions as a strong indicator of a stable economy. In this sense, the presence of this type of debt demonstrates that consumers are positive about the condition of the nation and feel free to make purchases with full faith in their ability to pay for those goods over time.
AS FEATURED ON:
AS FEATURED ON:

By: Andrey Bandurenko

Credit card debt is a common type of consumer debt.

By: bagraphix

Consumer debt means all debt still owed by a consumer.

By: forestpath

Consumer debt includes credit card debt, loans and other unpaid debts.

By: blazic27

Those with a strict income should list expenses to avoid serious consumer debt.

By: Odua Images

Impulse buying often causes consumers to get into debt.