What Is Considered a Normal Heart Rate?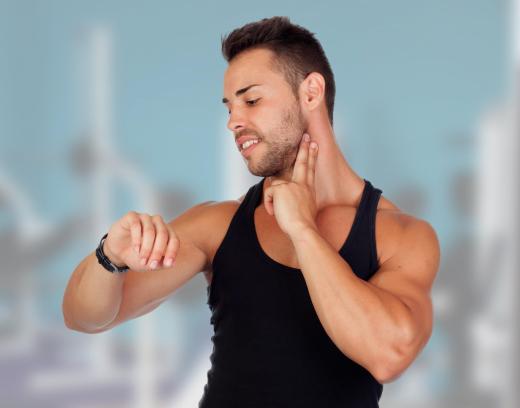 One of the simplest body functions to measure is the heart rate or pulse, which is the number of times the heart beats per minute. The normal heart rate, also called the resting rate, can be measured after the patient has rested for 10 minutes. Factors such as age, gender and fitness level come into play when determining a person's normal pulse. Typically, however, an adult should have a resting heart rate of 60 to 100 beats per minute.
The normal heart rate for fetuses is higher than that. Fetal movement can raise the heart rate temporarily. When the mother experiences contractions, the fetus may show a drop in pulse. A range of 120 to 160 beats per minute is considered a normal rate while in utero. This can indicate that the fetus is growing well and is not in distress.
During the first year of life, the normal heart rate range expands to 100 to 160 beats per minute. A slightly lower heart rate of 60 to 140 is typical in children aged one through 10 years. Deviations from the normal rate for children can be caused by anemia, fever or breathing problems.
Beginning at approximately 11 years of age and continuing into adulthood, the normal heart rate settles at 60 to 100 beats per minute. Athletes often have pulses below this range, with anything from 40 to 60 beats per minute acceptable. If a person is not a well-trained athlete and has a heart rate in this range, however, it could indicate a serious health problem.
In the past, studies regarding heart rate mainly relied on male-only studies. Recent studies indicate however that there are variations in heart rate depending on gender. This can be of particular concern when calculating maximum heart rate. New formulas that take gender into account show that maximum heart rate for women is not the same as men. As an example of a calculation that takes gender into account, a 40 year old woman's maximum heart rate is 171. As most trainers advise calculating 65%-85% of the maximum rate for the target exercise rate, her target heart rate would range between 111-145 beats per minute. However, it is also advised for each individual to consult with a doctor before estimating target heart rates for exercise. Doctors can take into account factors in addition to gender, such as general health and weight, to advise the most ideal target heart rate for exercise. It should be noted that understanding one's exercise capacity is essential to reduce risk of heart related problems during physical activity.
Factors such as physical activity, stress and extreme heat can temporarily raise the pulse above the normal range. Excessive weight, smoking and use of certain medications can cause a long-term increase in heart rate. A long-term elevation in heart rate can be cause for concern, just as an exceptionally low heart rate may be. Patients who notice a continued or extreme change in their heart rates should consult their doctors as soon as possible to rule out health issues such as anemia, infection or inflammatory disease.


By: Gelpi

It is normal for heart rate to increase during exercise.

By: Maridav

Long-distance runners pay attention to their heart rate while they exercise.

By: Shakzu

Younger people tend to have higher heart rates.

By: praisaeng

During the first year of life, the normal heart rate range expands to 100-160 beats per minute.

By: Marijus

Dizziness and confusion may develop as a result of a low pulse rate.

By: Vera Kuttelvaserova

A fever may cause an abnormal heart rate in children.