What Is Conceptual Modeling?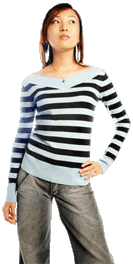 Conceptual modeling develops the representation of entities and their relationships in a format that is easy to read and understand. It provides important information that can be used in more advanced modeling and may be applied not just in the sciences, but also in business, education, and other fields. This process may involve feedback and data from several sources to create a complete and detailed picture. Examples of conceptual models can be seen in textbooks, scientific papers, and other documentation.
In the design of a conceptual model, people consider the most important entities in the system they are trying to model. Someone evaluating public schools, for example, might think about students, teachers, administrators, facilities, and other entities that play a role in education delivery. Each can be represented with its own entry in the model. The next step involves the creation of connections, showing the network of links in the system. For example, administrators are linked to teachers and facilities.
Basic conceptual models can be made by using boxes or other shapes to represent entities and laying them out on paper with lines to show connections. Some conceptual modeling may involve the use of computer programs for more complex models. These may need to be displayed in layers or other formats that are difficult to convey with a flat mapping technique. In the development phases, it may also be necessary to move entities and connections to display the model clearly and effectively, and computer modeling can make this much easier.
There are a number of uses for a conceptual model. One is a demonstration of what an organization does and how it accomplishes it, for the benefit of investors, members of the public, and other interested parties. Researchers can use conceptual modeling to develop a hypothesis about a concept or phenomenon and create a network of connections to explore in the course of a study. Conceptual modeling can also help with planning organizations, research teams, and other groups. Laying out different functions and their relationships can provide information about where leadership, technology, and other resources are needed.
Tools for conceptual modeling can include brainstorming sessions where people involved with a project get together, along with computer utilities specifically designed for modeling. As a project progresses, more in-depth modeling may become necessary. A computer can build on the original conceptual model to create a more detailed and specific representation.


Woman with hand on her hip