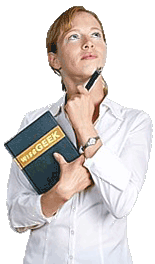 Cloud Gate is the name of a large public sculpture in Millennium Park in downtown Chicago in the state of Illinois. This sculpture, which is an elliptical steel structure with a mirrored surface, was designed by the British sculptor Anish Kapoor. Kapoor's intent was to create a unique artistic structure that could be thought of as a gateway to the clouds. The unusual shape of the sculpture has lead to the Cloud Gate has also becoming known as the "bean."
The "bean" has a rounded upper surface which offers visitors countless different reflections of the clouds and the Chicago skyline. Although Cloud Gate measures 33 feet (10 meters) in height, it was designed with a 12 foot (3.65 meters) arch on the under surface. This arch allows visitors to walk underneath the sculpture to get a closer look. They can interact with it as they view distorted reflections of themselves and others. Anish Kapoor designed Cloud Gate to resemble a liquid drop of mercury.
Born in Bombay, Kapoor is an accomplished artist whose work appears all over the world. The Cloud Gate sculpture was his first public piece on display in the United States, however. The original design plans for this unique statue called for it to be constructed in California and transported to its current site in Millennium Park. Due to the size and nature of the design, transporting it became too dangerous and costly, so the decision was made to transport materials and build the structure on site.
Construction took place over a four month period beginning in March of 2004. Curved steel beams were used as a framework for 168 mirrored steel plates that were welded together to create the unusual shape. The sculpture was assembled under a large tent in order to keep it hidden from public view.
Millennium Park opened to the public with a celebration on 16 July 2004. Cloud Gate was unveiled to the public on that date, but it was not completely finished: the welded seams between the steel plates were still visible. Kapoor wanted Cloud Gate to appear seamless, so the sculpture was closed again in early 2005. It underwent an elaborate polishing regimen that smoothed out the seams and gave it a mirrored surface.
An official dedication ceremony for Cloud Gate was held on 15 May 2006. As of 2011, viewing hours are daily from 6 am to 11 pm and admission is free. Visitors should bring a camera and take advantage of the many photographic opportunities this attraction has to offer.


Woman holding a book