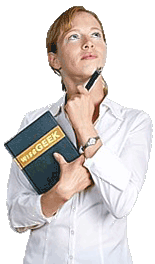 Clarence House is one of many properties of the British Royal Family, and is located in central London, England. The house serves as an official royal residence, but it is not a palace. As such, it is never home to reigning monarchs, only to monarchs' families. It boasts offices and guestrooms as well as private living quarters, and is often used to host visiting dignitaries and foreign officials. A certain portion of the house's ground floor is open seasonally for limited public tours.
While not exactly a museum, Clarence House holds a great deal of artifacts on royal life throughout the ages. The house was built for the Duke of Clarence, the future King William IV, in 1825, and has largely maintained the same look since that time. All exteriors have been immaculately maintained and preserved. Much restoration and renovation has been done internally, which allows it to continue to function as a residence and office. No changes have been so dramatic as to compromise the house's place on Britain's Roll of Historic Places.
Clarence House is much more than simply a residence. It is a very large property, capable of housing a number of Royal Family members simultaneously in private apartment-style units. The house also contains the headquarters office of each family member in residence.
Out of all of the internal offices, the press office is perhaps the most important. Staff in the press office deal with everything from publicity to scheduling for the royal residents. Photos of royals in residence are often said to be released by Clarence House, for instance. Similarly, the House — a moniker for the press personnel generally — is generally listed as the author of all major press releases.
The house also serves as a depository for many pieces of royal artwork and notable acquisitions, including furniture, gifts from foreign heads of state and dignitaries, and antiques. Many of these are spread out throughout the residence, but a small collection is placed on permanent display on the house's ground level. A few of these entry-level rooms are made open to the public, generally during the summer months, though an appointment is almost always required.
Open portions of Clarence House function as one of the few British museums that are located in actual working royal residences. Buckingham Palace offers a similar tour, as does Kensington Palace in Chelsea. Otherwise, Royal artifact seekers must usually visit the displays set up in former palaces and other noteworthy sites, such as the Tower of London. Visiting museums in the latter category is often easier and usually offers much more in the way of exhibitions. There is something that many people find extraordinary about actually treading where the Royals tread, however, which keeps the public portions of places like Clarence House immensely popular.
Woman holding a book