Clam dip is a light and delicious seafood dip that is ideal for serving with crackers, toasted triangles of bread, or different types of vegetable dippers. The core ingredients in almost every clam dip recipe are minced clams, cream cheese, and a small amount of mayonnaise. While fresh clams may be used, most dips of this type also accommodate the use of canned clams.
Seafood dips using clams or some type of fish are normally served cold. This makes it very important to make sure the seafood is cooked properly before beginning to prepare the dip. Canned clams are already cooked and often are minced, making them ideal for use in making clam dip. All that is necessary is to thoroughly drain the liquid from the canned clams so that they do not affect the consistency of the dip.
To begin the assembly of clam dip, the cream cheese is allowed to thaw to room temperature. This will make it easier to combine the cheese with the other ingredients. After introducing the minced clams and mayonnaise to the softened cream cheese, the three ingredients are gently mixed together. From this point, it is possible to add other ingredients that will flavor the clam dip to personal tastes.
Along with the core ingredients, many recipes call for the addition of minced garlic, which adds more texture to the clam dip. Salt and pepper help to balance the sweetness of the cream cheese. To add some zest to the overall taste, pepper sauce and Worcester sauce are often included. Additional spices such as paprika, oregano or chopped chives help to enhance the look and the taste of the dip.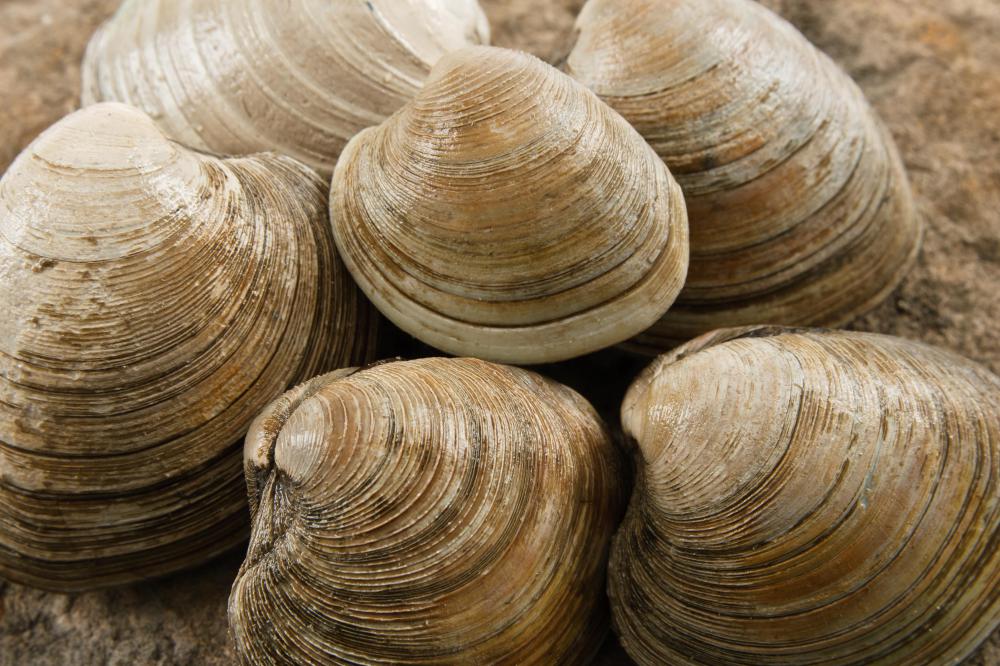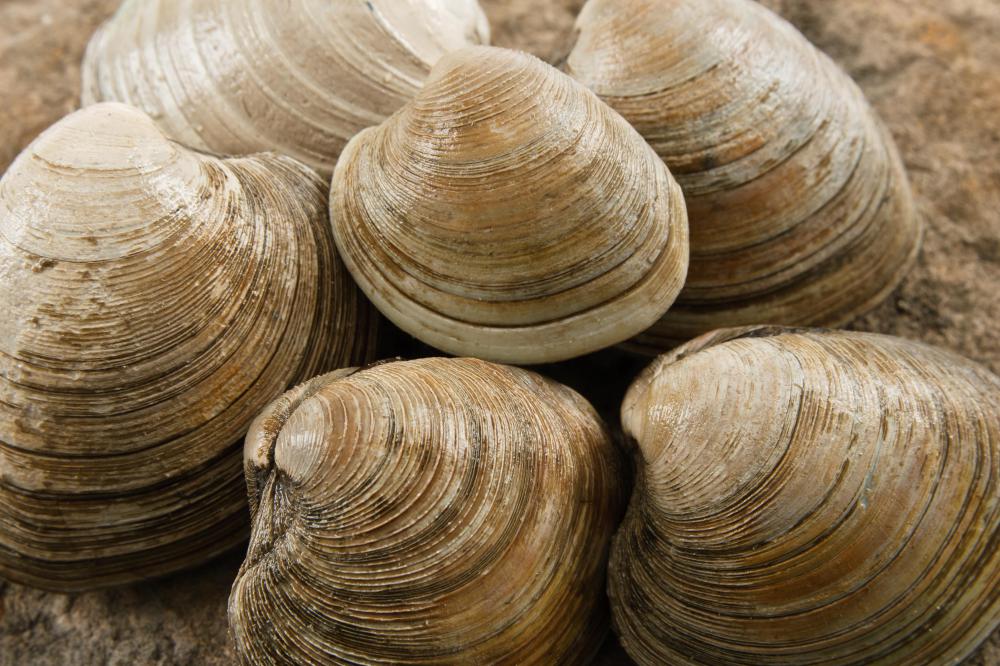 Once the clam dip is assembled, it is a good idea to chill the dip for a few hours before serving. The presence of the mayonnaise will allow the dip to retain a creamy texture while chilling in the refrigerator. Just before serving, prepare the presentation for the clam dip by centering it on a platter loaded with various foods appropriate for dipping. Raw vegetables such as carrot sticks, celery, and broccoli florets provide color and additional texture to the appetizer.
While it is possible to purchase prepared clam dip from any store or shop that sells various types of appetizers, many people prefer to make the dip at home. Doing so makes it possible to know exactly what is included in the clam dip and tailor the flavor to suit the tastes of those who will enjoy your creation.
Clam dip with crackers.

Mayonnaise is a typical ingredient in clam dip.

Clams.

Minced garlic may be used to make clam dip.